Brazil coaches met with Marcelo, Casemiro and Vinicius on Friday
The Copa América is just around the corner and Brazil are scouting potential players to make the squad as they visited Real Madrid training on Friday.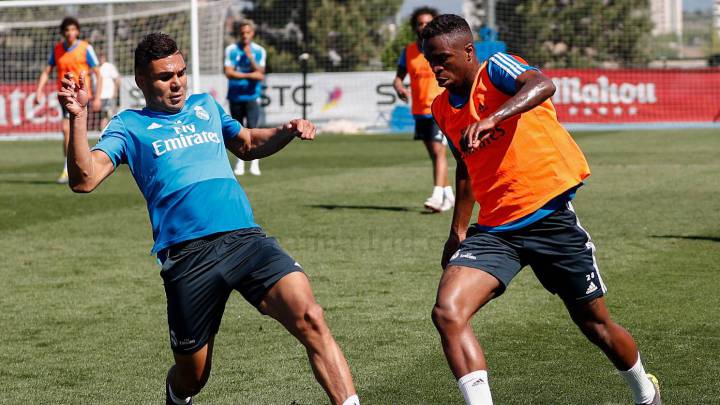 Real Madrid have plenty of representatives playing at the Copa América for Brazil this summer. From the 14th of June until the 7th of July, Vinicius, Casemiro, Marcelo and Militao (who Real Madrid signed during the year and won't join until the summer) could all play in yellow during the summer and As have been told that members of the Brazil football federation visited their players in Valdebebas on Friday.
Tite, the manager of Brazil's national team, said he would be wrapping up his squad selection in the coming weeks and that by May 17th, he would be able to announce his squad. "The CBF has given us a great structure to follow not just Vinicius but all of the other players. And it is important not just to watch his matches but his training sessions too and we will do it," he said.
Brazil scouts follow Real Madrid training and meet players
And on Friday, Cleber Xavier and Fábio Mahseredjian met briefly with Marcelo, Casemiro and Vinicius. They will also watch the Villarreal game on Sunday but that is just one of 16 games they will be taking in between 27th of April and the 11th of May as Tite whittles down options for the summer.
Casemiro's place in the squad is all but certain. Marcelo, however, suffered due to the lack of game time under Solari and his own poor form but he has improved since Zidane's return. Meanwhile, Vinicius has recalled Vinicius after an ankle injury and he has two opportunities to play himself into Tite's plans.
28


Before the Copa, Brazil will play Qatar on June 5th and Honduras on June 8th in friendlies before they kick off the tournament on June 14th in Sao Paulo against Bolivia.