New Real Madrid home and away kits leaked online
Images of Real Madrid's home and away kits for the 2019-20 season have been leaked by website Footyheadlines, with both containing features in gold.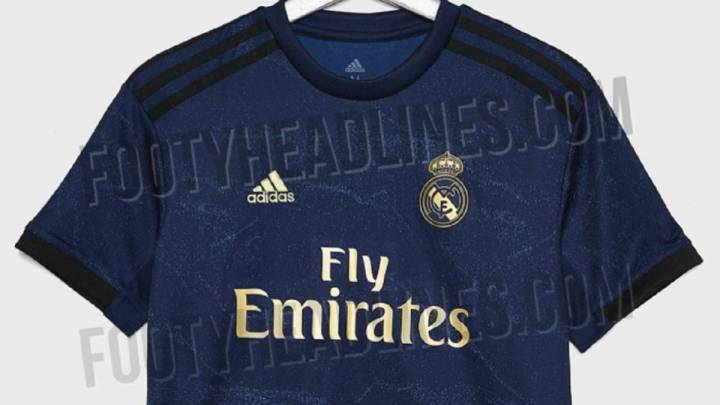 Images of Real Madrid's away kit for the 2019/20 season have been leaked by website FootyHeadlines.
The images show that next season's away kit will be navy blue with the Adidas logo, Fly Emirates logo and striking monocolor club badge appearing in gold.
The design is somewhat similar to the kit Madrid wore in the Champions League in the 2015-2016 season and going even further back, to the second kit worn in the 2007/8 season.
Real Madrid home kit also leaked
Yesterday FootyHeadlines, which specialises in leaking football teams' new kits, also leaked images of Madrid's home strip for next season.
Like the away strip, the home kit will also feature the sponsors Adidas and Fly Emirates' logos in gold, as well as three-striped design on the shoulder. The new home kit is reminiscent of the strip used in the 2011-2012 season, which featured the same colours but had a different sponsor.