UCL Madrid fanzones: Spurs in Colón, Liverpool in Goya
Tottenham fans will be located in the North stand of the Metropolitano with the Liverpool allocated the south stand of the ground.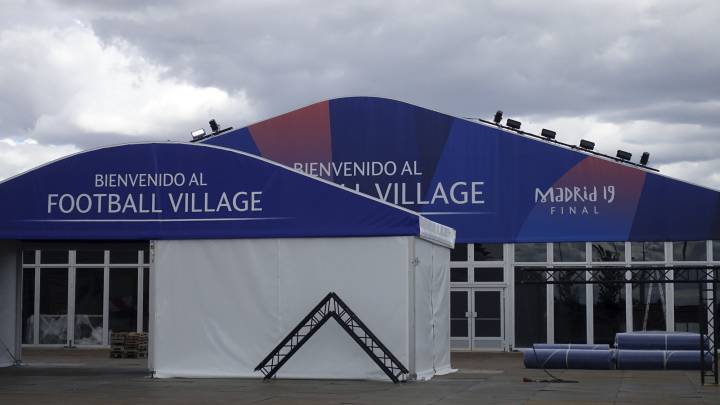 The respective fanzones for both Liverpool and Tottenham fans have been confirmed with Reds supporters located in Plaza Felipe II in Goya with Spurs fans in Plaza de Colón ahead of the all Premier League Champions League final on Saturday June 1st in the Spanish capital.

Both fanzones will close at 18:00 on the day of the game and neither will be showing the match on a big screen.

Both fanzones are well connected by public transport with convenient metro services to ferry fans to the Estadio Metropolitano which is located on the orange line (No. 7) with the green line also servicing Canillejas which is a handy alternative.
Stadium
Tottenham fans will enter the ground by Gate 17 with Liverpool set to use Gate 3 and supporters have been advised to arrive at the ground with plenty of time to spare given the various security cordons and checks that will be carried out prior to stadium access.
Imagine Dragons will provide the pre-game entertainment with the US rock band well known for global hits such as 'Believer', 'Radioactive' and 'Thunder'.