Pochettino: "We hope Harry Kane's fit to give us a hand..."
Tottenham's manager is optimistic about Kane's chances of making the Champions League final against Liverpool and expects the game to be "More emotional than tactical".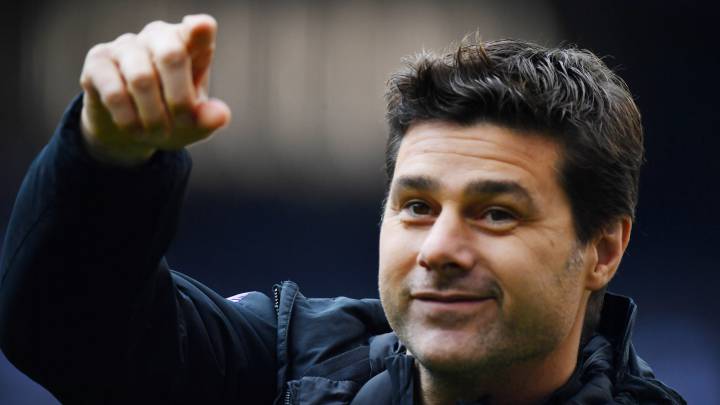 Tottenham Hotspur manager Mauricio Pochettino thinks that emotions will play a decisive role in the Champions League final against Liverpool which takes place at the Wanda Metropolitano in Madrid on 1 June. It's a good point - for Spurs, it will be their first European final in 35 years - and their first shot at being crowned champions of Europe. The last time they were in a similar situation was back in 1984, when they beat Anderlecht on penalties to lift the UEFA Cup. As for Liverpool, they have more experience in Europe to draw on - and it's all more recent for the current team. On the one hand, they've been through all of this before - as recently as last year, only to lose to Real Madrid. So in a sense, they have all of that vital experience to draw on - the pre-match nerves, the media hype... But the thought of losing a second final in a row, a third European final, would be a lot to stomach - especially so soon after just being pipped to the Premier League title by Manchester City.

Spurs the underdogs

"Everyone is expecting a tactical battle, but I think the emotional side will be decisive - that will dictate how the game develops", Pochettino explained in a video conference at the Bilbao International Football Summit (BIFS'19) at the Torre Iberdrola today. The Spurs boss admits that Liverpool go into the final as favourites for several reasons - including having played the final last year and for how they pushed City in the Premier League: "They have invested in their squad to be able to compete for the Champions League but we are there too and on our own merit. Nobody expected Tottenham to be in the final but the fact that we are there makes it all the nicer and means that we are going to enjoy it in a different way. We have the chance to make history. As we all know, you don't play finals, you win them and we are preparing to win it," he added.
Helping hand from Harry Kane
Pochettino is hopeful that Harry Kane will be declared fit in time for the final - the striker hasn't played since injuring his left ankle in the quarter finals against City. "He's training and has entered the final stage of his recovery. We're hoping he'll be able to give us a hand - either from the start, from the bench or if not, then by giving us moral support in the dressing room. But we are optimistic that he'll be able to help us on the pitch".
As for the tactical side of the game, Pochettino feels that his Tottenham side are possibly "more flexible" in being able to change their formation than Liverpool are with their rigid 4-3-3. "Since Klopp arrived, they've always maintained the same structure to their game. We will be up against a Liverpool side who based much of their game around quick, triangular passing and the pace they have upfront with Mané and Salah; and Firmino being involved in the attacking moves and creating spaces. Defensively, they are also very solid and have midfielders who make the team gel", Pochettino offered when asked to give his opinion their rivals' strengths and weaknesses.