Lionel Messi tops best paid sports star on the planet list - Forbes
The Barcelona talisman has pulled in a whopping 112 million euros over the past 12 months, putting him at the top of the pile.
Among all the sports stars around the globe, FC Barcelona's Lionel Messi tops the list of the highest paid for the year complete to June 2019. This is according to the latest report by global media company Forbes.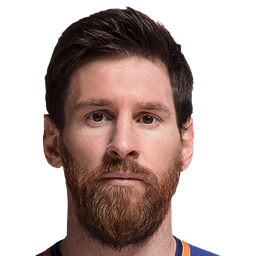 Messi making money
European football's finances have grown over recent years and this has seen others up with Messi in the list with Juventus' Cristiano Ronaldo and PSG's Neymar also pulling in huge attention from sponsors on top of their salaries.
The Barça talisman brought in around 112 million euros, of which 81 was paid by his club and a further 31 via sponsorship. Cristiano, in second place on €96m and Neymar on €92m complete the podium although it's interesting to note that the Brazilian brings in more than the other two from sponsors, €39m compared to the Portuguese star on €31m.
Completing the top ten are: Canelo Álvarez, Roger Federer, Russell Wilson, Aaron Rodgers, LeBron James, Stephen Curry and Kevin Durant. Kylian Mbappé is the youngest athlete in the top 100 while Phil Mickleson the oldest.