Iker Casillas reports for duty with Porto following heart attack scare
Porto's pre-season got underway this morning and Iker Casillas reported for duty with the rest of the squad. His future is still up in the air.
Porto returned to work this morning to begin the pre-season and did so with goalkeeper Iker Casillas, although the first day back was dedicated to medical revisions with the whole squad undergoing routine checks.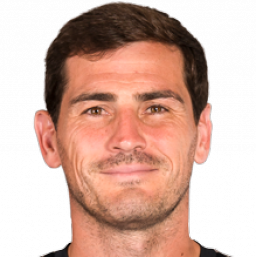 The goalkeeping situation at Porto
While Casillas reported for duty as normal, his future with Porto remains up in the air. The goalkeeper is on long-term sick leave after suffering a heart attack at the start of May and his future at Porto and in football is not guaranteed. As for the club's other keepers, Fabiano's contract expired yesterday although he is expected to renew terms while Diogo Costa will go out on loan to Paços de Ferreira, according to O Jogo. As things stand, Porto don't have a replacement for Casillas.
Casillas convalescing
The 38-year-old has spent the past two months recovering and insists that he will be the one to call time on his playing career when he feels the moment is right. For now, Casillas is taking it easy and is not contemplating what might happen in the immediate future. However, Porto president Jorge Nuno Pinto da Costa stated a few weeks ago that the club would be looking to bring in a keeper this summer and Gianluigi Buffon had been linked before he decided to return to Juventus. In the meantime,
Mientras, Sérgio Conceição has three youth team goalkeepers to wortk with during the pre-season while he waits for the club to make a decision on Casillas. Iker has not received the medical all-clear to return to training but reported for today's medical revisions as normal seeing as he is still under contract.