Gerard Piqué loses appeal and must pay 2.1 million euros in unpaid personal taxes
The Spanish High Court turned down his appeal after he was found guilty for channeling his image rights through a company to pay less tax.
The judicial chamber of Spain's High Court has confirmed the decision taken by the Central Administrative Economic Tribunal (TEAC) regarding Gerard Piqué, who must pay 2.1 million euros in taxes relating to income from image rights that were not declared in 2008, 2009 and 2010.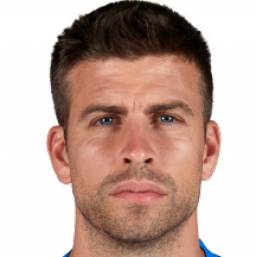 Piqué's company
On 13 May, the TEAC found that Piqué had transferred his image rights to his own company, Kerad Project 2006 in June 2006. In doing so, he effectively lowered the tax rate on all income gained from from image rights by 15%. It was also mentioned that Piqué's company did not declare the intangible assests on its balance sheet until 2008. The player could appeal again, if he decides to take his case to the Supreme Court.