Barça offer €40M plus Coutinho and Dembélé for Neymar
PSG are anxious to recover as much as they can of the 222 million euros they spent on the Brazilian striker in 2017.
Discussions to bring Neymar back to Barcelona exist... and they don't. That's to say, there is contact between both football clubs but not via the official channels, with intermediaries representing both interested parties attempting to resolve the Neymar 'sudoko'.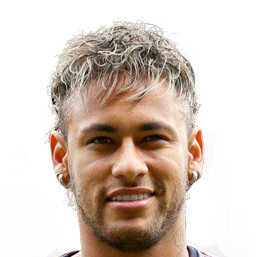 An offer has made its way through to PSG president Nasser Al-Khelaifi where the Catalan club would pay 40 million euros plus Philippe Coutinho and Ousmae Dembélé in a move which would see the Brazilian striker return to Barcelona. This initial bid has been immediately dismissed out of hand by the Ligue 1 side as 'ridiculous'.

The objective for Al-Khelaifi is to recoup as much as possible of the 222 million euros they paid for the striker in August of 2017 and the Qatari director has told his intermediaries that they won't entertain offers under 300 million euros for the Brazilian's signature. A sum of money currently beyond the financial means of the Catalan club, who were forced to take out a loan to fund the recent Antoine Griezmann deal with Atlético Madrid.
Wage bill
Neymar's current salary of over 36 million euros per season is another stumbling block for Barça, and even with the Brazilian accepting a reduction in income level (given the current finances at the Catalan outfit) the club could not sustain this addition to their salary structure.

Neymar's close circle are now apprehensive about how the situation will play out. The player is making the right noises to orchestrate a move away from Paris by showing up late for pre-season and stating that his personal highlight as a player was beating PSG 6-1 in the Champions League, but they are now worried that a return to the Catalan capital (given the situation at the club) may be a bridge too far and that Barcelona have little genuine interest in reuniting Neymar and the club.
The first offer to make its way through the web of middle men does indicate that PSG will play hard ball in letting the Brazilian go, whilst at the same time Barça officially maintain that the likes of Coutinho and Dembélé are not for sale.