REAL MADRID
Jiangsu Suning 'following' Bale
The club own the majority of Inter Milan and could be willing to offer Bale €1 million per week and they just followed the Welsh striker on Instagram.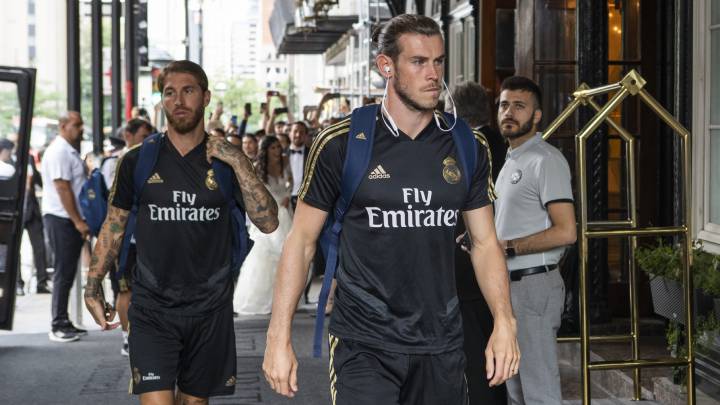 Gareth Bale will leave Real Madrid this summer and the Chinese Super League is looking an increasingly safe bet as to his next stop. Zinedine Zidane confirmed as much after the preseason friendly against Bayern Munich when he said they are currently looking for an agreement that would see the Welsh striker leave.
Several top European clubs have been offered his services this summer but they all rejected the chance to sign the 30-year-old due to his wage demands and the transfer fee Real Madrid were looking for. He has two very good offers from China, however, as his exit inches closer.
Of the two teams looking to acquire Bale's services, Jiangsu Suning have left an interesting clue on their Instagram account. They follow just 34 people and one of the most recent players they followed is Bale.
Jiangsu an economic powerhouse in China
Jiangsu Suning, who own 70% of Inter Milan's shares, is one of the financial powerhouses in Chinese football. They will have to use all of their economic muscle to sign Bale though as all foreign signings come with a 100% tax. Real Madrid have not thrown out the idea of letting Bale leave for nothing considering the fact that his signing has ammortisized since his arrival in 2013.
The Chinese journalist, Bai Guohua, has announced that the agreement between the player and the club is done and he could be paid as much as €1 million a week. Beijing Guaoan, the other club interested in the player, have not been able to match the offers being mentioned and pulled themselves out of the race to sign the Welshman.