Neymar ahead of Bale for time out through injury
Both players landed in LaLiga in 2013. Since then, the Brazilian has been sidelined a total of 435 days, the Welshman 410.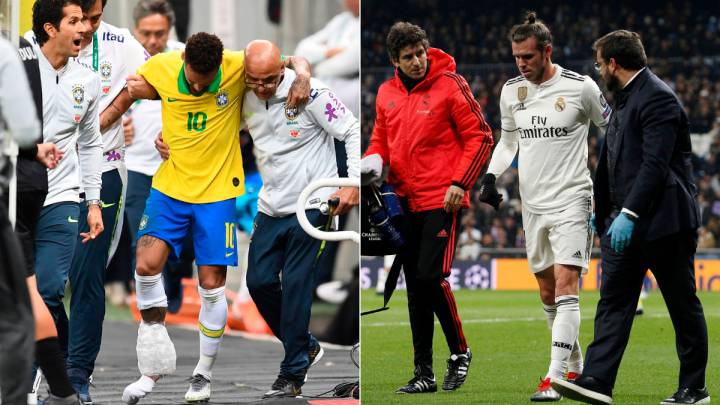 The Neymar situation and a potential move back to Barcelona continues to divide opinion. Those for the move argue that he will get back to full fitness to form the most potent strikeforce in world football, alongside Messi, Suárez and Griezmann. Those against are dubious that after leaving without a second thought two years ago he can really take them back to the top of European football.
Neymar's injury record
That said, one factor is a source of concern for both sides of the argument, and that is Neymar's injury record. Since Neymar joined Barcelona in 2013, he has been sidelined for a total of 435 days resulting from 19 different injuries. To give some context to that figure, the Brazilian can be compared to another injury-prone player with a high profile: Gareth Bale. The Welshman also landed in LaLiga 2013, joining Real Madrid in the 2013-14 season, and has suffered 23 injuries, leading to 410 days watching from the stands - one month fewer than Neymar.
Injuries over a season
Interestingly, Bale normally gets injured halfway through the season but tends to hit form at the business end of the campaign, while Neymar was injured from February to June in 2018 and January to April in 2019, ruling him out of PSG's crunch Chanpions League ties against Real Madrid and Manchester United, respectively. The Brazilian also missed the World Cup semi-finals in 2014 and was carrying an injury in the 2018 World Cup in Russia.