BARCELONA
Coronavirus: Messi donates €1 million to fight Covid-19
The Barcelona and Argentina player has pledged €1 million between a hospital in Barcelona and another in Argentine in the fight against Covid-19
AS understand that the Argentine will donate around €1 million to be split between the Clinic de Barcelona and another hospital in Argentina. The Barcelona star wanted to help out his native country but also the city and country he has lived in since he was a teenager.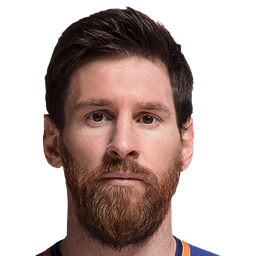 This donation will improve the situation the hospitals find themselves in. The doctors and nurses are battling against the exponential rise in cases. The most worrying sign and stage of the illness is pneumonia, which tends to affect older people and those with underlying illnesses. Having requisite protective gear and ventilators is one of the great challenges hospitals face during the crisis. Catalonia is one of the most affected regions of Spain with almost 8,000 infected and 282 deaths according to data released on Tuesday 24 March.
Argentine have 306 cases and have seen six people die to the virus. The virus took a while to reach South America and it remains to be seen what the effect will be. In both countries, they are trying desperately to flatten the curve and keep the number of infected cases down.