Coronavirus: global confirmed cases of Covid-19 pass 1,000,000
We have watched as the daily numbers continue to rise across the globe, and not long after 50,000 deaths were announced, a new milestone in cases was reached.
As Thursday 2 April drew to a close in Central European Standard Time, the total number of confirmed cases of coronavirus around the world reached 1,000,000. At 21:00, worldometer reported that the number of cases was 1,002,071.
Covid-19 reaches 1,000,000 milestone
Earlier on Thursday, the database maintained by Johns Hopkins University had shown that the total number of deaths confirmed to be due to Covid-19 had passed 50,000. By this point it was clear that it wasn't going to be long until the confirmed cases globally would hit a depressing milestone of its own.
The rapid spread of the disease has been clear. In the United States, for example, there have been considerably more than 200,000 cases confirmed, and this from virtually nothing just a month ago. Likewise in the United Kingdom, where the growth has rapidly brought the total number of cases to around 35,000 by Thursday evening.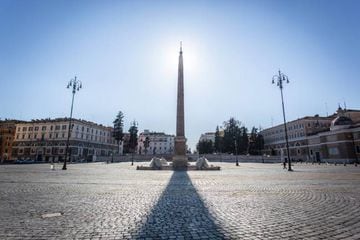 With such a huge population, concerns are understandable in countries like India - where, to date, they have reached nearly 2,500 cases and in the African country of Nigeria they are nearing 200.
Although there is plenty of uncertainty around how this crisis is resolved, how the economy recovers, and even, for some people, what caused it in the first place, one thing is for sure. These numbers are only heading in one direction.
Keep up to date with the latest news relating to the coronavirus pandemic with our live blog.