Coronavirus: total UK cases and deaths, real-time map, 10 April
Updates on the total number of registered Covid-19 cases, deaths and discharged patients, both in the United Kingdom and worldwide.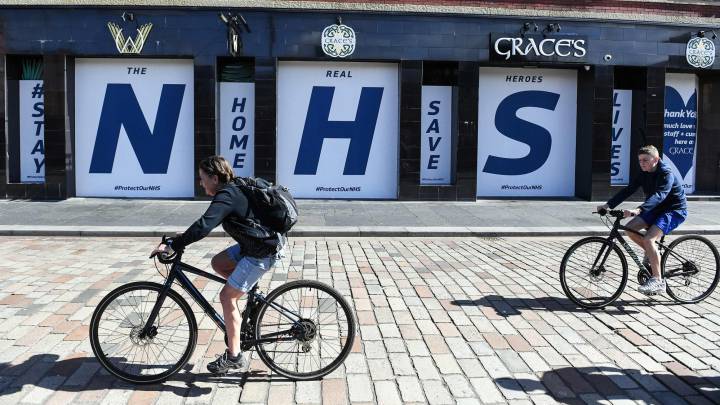 Confirmed UK coronavirus cases
As of 00:00 BST (01:00 CEST) on Saturday 11 April, there had been 74,605 confirmed cases of coronavirus in the UK, with 8,974 deaths in total. A total of 379 individuals have officially recovered from Covid-19.
Worldwide real-time coronavirus map
Click here if the map doesn't automatically appear. (Map created and hosted by Johns Hopkins University Whiting School of Engineering, our thanks to them)
Worldwide coronavirus cases
The total number of confirmed coronavirus cases worldwide at the above time stood at 1,684,833, while 102,136 people have died from Covid-19 and 375,499 have recovered from the disease.
Boris Johnson out of intensive care
Prime Minister Boris Johnson has been moved out of intensive care and is now continuing his recovery in a low dependency ward at St Thomas' Hospital in London where his condition is being closely monitored, Downing Street confirmed.
A government spokesman added that the PM is in "extremely good spirits" and is now in the early recovery stage. It is likely that Johnson has been allowed out of bed as part of his rehabilitation.
He was admitted on Sunday, 10 days after testing positive for Covid-19 infection; he was moved to intensive care on Monday and given oxygen therapy although without the need of a ventilator.
Cabinet Minister criticised for breaking lockdown curfew
Housing Secretary Robert Jenrick has been heavily criticised by the UK media for breaching restrictions on travel while the country is in lockdown to visit family members. Jenrick was reported to have made a 156-mile journey from London to Herefordshire to drop off food supplies and medicine at the mansion where his wife and three children are staying and then on to his parents' house another 40 miles away in Shropshire on 29 March. He had repeatedly advised the public to stay at home and not make unnecessary journeys to stop the spread of coronavirus.
Current restrictions oblige the public to stay at home unless they are shopping for basic necessities (such as food or medicine), exercising (limited to once a day), seeking medical assistance or to avoid injury, illness or escape the risk of harm, providing care or assistance to a vulnerable person, providing emergency assistance or donating blood, travelling to work or to carry out voluntary services where these cannot be carried out from home.
See also:
Wuhan free after 76 days of lockdown
Which countries have declared state of emergency?
Live coverage of the coronavirus crisis
You can stay up-to-date with the latest news on the coronavirus pandemic by following our daily live blog.
---
The complete lowdown on Covid-19