"Bale is happy, but a return to the Premier League would be incredible"
For the first time, the Welsh player's agent acknowledged interest in a return to the Premier League but admitted the salary situation could be an issue.
For the first time since moving to the Spanish capital in 2013, Gareth Bale's agent, Jonathan Barnett admitted that his player would be happy to return to the Premier League. Barnett was speaking on the BBC 4 radio show Today and stated:  "He's won nearly everything at club level and playing for Wales, it will be complicated to win the World Cup. A return to the Premier League would be incredible". Barnett did temper his claim by stating: "I'm not sure a return is something he'd want at present as he's extremely happy playing with Real Madrid".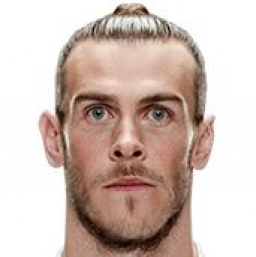 The agent was asked about speculating linking the striker with a move to either Manchester or Newcastle United (assuming the sale of the club transpires) and added that money was not a driving matter in Bale's decision making process. "Financially, he doesn't need any more money for the rest of his life".
Jonathan Barnett is also very aware of the economic complexities of Bale returning to Britain with his player under contract at Madrid through to 2022. Bale is currently earning an annual salary of 14.5 million euro with the LaLiga side. "Gareth has a great lifestyle and I don't see why he couldn't finish his career with Real Madrid. "I've said on so many times that he's really happy living there.
Bale alluded to being interested in an MLS move at some point in May and now Barnett is ruling nothing out with the Premier League.