Triple lockdown in India: what it means and which zones could approve it
Kerala's government imposes what is called the "triple lockdown" in the Thiruvananthapuram area for a week starting Monday.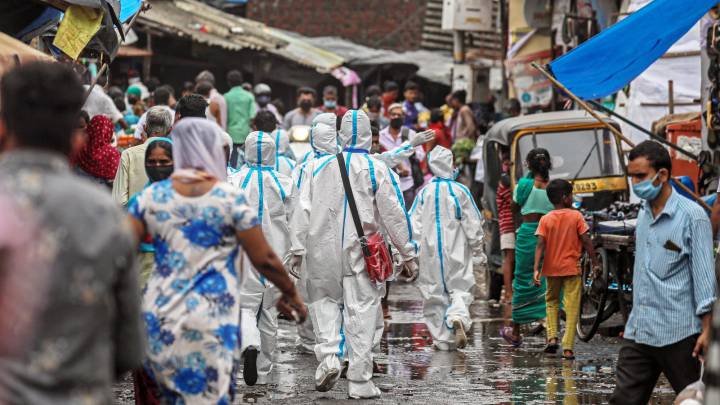 Kerala police are following a new strategy called "triple lockdown" in their battle to curb Covid-19 and its impact in the areas under the Thiruvananthapuram Corporation. As per the strategy, the police are involved on three different levels to minimize the impact of Covid-19 spread.
What is triple lockdown?
This strategy is being adopted after health officials recently discovered Covid-19 confirmed cases but were unable to trace them back to their origin.
Kerala's police are to enforce the suspension of public movement all over the area having just a single space for entrance/exit. Public transportation is to be suspended and private transportation allowed only for essential purposes.
Only grocery stores and pharmacies can be operating, with authorities advising people to get the goods they need delivered to their doorsteps without leaving their homes.
Follow all the latest coronavirus related news in India with our dedicated live blog
In addition, police presence will be intensified in the areas where primary and secondary contacts of infected people are being quarantined, as no one will be allowed in or out.
Also, the households of the infected and their primary and secondary contacts will be closely monitored by the police and strictly kept in their homes as they have a greater potential of transmitting the infection to a large number of people.
This will be implemented through constant police motorcycle patrols and guards planted outside households. The strategy involves the physical verification of those quarantined three times a day, along with maintaining surveillance using aerial drones.
The police are also using an app called "Covid safety" with the consent of quarantined patients to track their movements. The app is equipped with an SOS button that the patients can use to ask for police assistance.
The whole strategy and its measures are aimed at containing the further spread of Covid-19 among more sectors after the sharp surge in the number of confirmed cases witnessed in Thiruvananthapuram recently.
The same strategy was used in Kasaragod back in April and helped reduce the infection by an impressive 94% rate.