Mary Trump: Donald Trump used N-word and is "virulently racist"
The niece of the US president claims her uncle used racial and anti-Semitic slurs during an interview to promote her book on the Trump dynasty.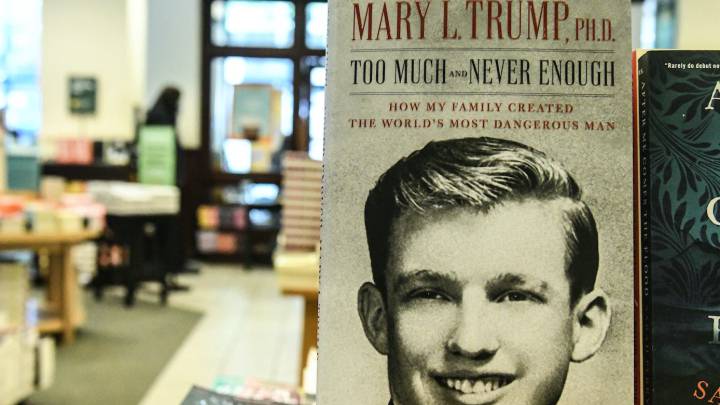 Amid global protests against police brutality and racism in the aftermath of the death of George Floyd, revelations from Donald Trump's niece Mary Trump have further tarnished the US president's image. In addition to criticism levelled at Trump over his administration's handling of the coronavirus crisis, the embattled president is now also facing scrutiny over allegations made by his relative that he regularly used racial and anti-Semitic slurs and that such language was "perfectly commonplace" among the Trump family when Mary Trump was a child.
Trump is behind Joe Biden in the polls as he seeks re-election in November and his niece's memoir, "Too Much and Never Enough: How My Family Created the World's Most Dangerous Man" has done little to increase Trump's ratings as the US struggles with rampant unemployment figures and increasing numbers of Covid-19 cases, forcing many states to reimpose lockdown restrictions.
Mary Trump: "normal" to hear racist slurs in Trump household

Speaking on MSNBC's "The Rachel Maddow Show," Mary Trump described her uncle as "virulently racist" and said she had heard the US president use both the N-word and anti-Semitic insults.
"Growing up, it was sort of normal to hear them use the N-word or use anti-Semitic expressions," Trump said of her family. "I didn't share their ideas about race and Judaism at all but, you know, growing up with that being perfectly normal, you don't think twice about it."
The White House has denied all claims made in Mary Trump's book, which was published last Tuesday. However, the Trump family attempted to block its publication but a judge ruled in favour of the president's niece.