Mbappé move to Real Madrid in doubt after Tuchel sacking
Thomas Tuchel's sacking is another obstacle in Real Madrid's bid to sign Kylian Mbappé next summer. PSG have promised Pochettino that the forward will stay in France.
PSG have shockingly sacked German coach Thomas Tuchel as the head coach of the Ligue 1 club. The relationship between the club and manager had become strained in recent times, with both sides clashing frequently over the transfer policy internally. Tuchel had another six months remaining on his contract. Former PSG player and Tottenham boss Mauricio Pochettino is the favourite to take over at the Ligue 1 club.
France forward Kylian Mbappé was a player who had a turbulent relationship with the German coach. Tuchel's dismissal has now become a new obstacle in Madrid's pursuit to sign Mbappé next summer. Now, everything is slightly more complicated.
The dismissal of Tuchel will not only affect Mbappé moving to the Spanish capital, it could also affect Zidane's future successor, when the Frenchman leaves his spot on the bench at the Santiago Bernabéu. Pochettino, who is the favourite to take over at Parc des Princes, was also Florentino Pérez's ideal successor to make the transition between Zidane and Raúl when the time came.
The move in the Mbappé case that Madrid did not contemplate was the firing of Tuchel. It could be suggested that it is a tactic from Sporting Director Leonardo and the owners of PSG to keep hold of the 22-year-old. Last season was very difficult for the relationship between the star and the coach, with two particular incidents where the forward was substituted before the final whistle (against Montpellier and Nantes) and showed his displeasure in public. "I am the coach, this is not tennis or an individual sport, this is football," Tuchel said in response. PSG reaching the Champions League final seemed to have fixed everything, but things have turned out quite differently.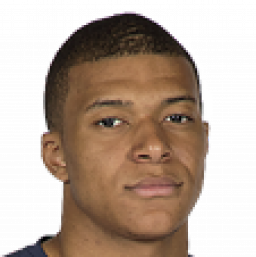 Leonardo was even forced to set up an urgent meeting with Tuchel to smooth things over, according to French paper Le Parisien. That indicated how important Mbappé is for PSG, since he placed the player at the same level of importance as his coach. It is difficult to imagine that Tuchel's successor has agreed to take over without being certain that PSG will fight to keep their world-class French star.
Madrid had planned to complete the signing of Mbappé next summer. Mbappé and his entourage know that a contract renewal with PSG is still possible, information that was revealed by AS, but there would be a 'pro Real Madrid' clause in place. That is, agreeing an amount in advance if Madrid want to sign him in the future. This fee would be an astronomical figure, in the region of €250 million, much more than the €180 million for which Madrid had previously estimated that it would take to sign him in the summer of 2021.