Koeman has given up hope of Barcelona signing Eric García
While the presidential candidates are embroiled in internal battles, the coach knew several days ago that the Manchester City defender wouldn't be joining.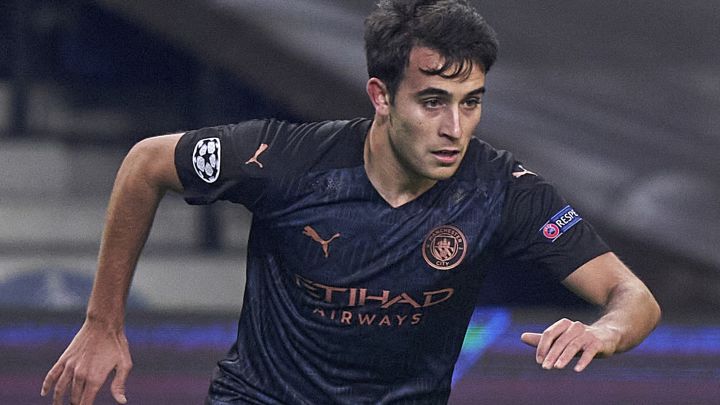 Barcelona's interim president Carles Tusquets called a meeting with the three presidential candidates - Joan Laporta, Víctor Font and Toni Freixa on Friday morning to discuss the possibility of signing Eric García before Monday's transfer deadline. The meeting ended a few hours later with Tusquets agreeing to continue discussing the matter with the three candidates by phone.
It was strange that a meeting was held to discuss Eric García when, as far as Diario AS understands, Ronald Koeman has known for several days that the Manchester City defender will not be coming to Barcelona - at least not in this transfer window. It appears the meeting was another electoral farce between Tusquets and the candidates - yet another meaningless exercise and a slap in the face for a team who, after several months, are now getting results and showing attitude while those aspiring to to be elected president have turned their backs on them and are looking after their own interests.
The Eric García issue was resolved days ago. Tusquets was personally told by Laporta and Freixa that they were not authorised to sign the centre-back. Without consent, the transfer would be impossible. Then there was Laporta's veiled threat to Tusquets, warning him about the consequences he could face in the future and a report which, according to TV3, questioned the Umtiti and Mingueza's capability of competing at the top level.
The case was dragged out even further on Friday when Víctor Font made a formal request to Laporta and Freixa to agree to the transfer, even though it was impossible. Koeman looked on in astonishment. Infighting between the candidates and tension between the interim president and Laporta, without the slightest interest for the common good of the team or the opinion of the coach. Paradoxically, Koeman has only received support from Víctor Font, the only candidate who had previously, publicly questioned the coach's continuity if he becomes president.