Fourth stimulus check: update on new relief bill
The IRS is still distributing the third direct payments, but a group of Senate Democrats are calling on Biden to introduce recurring stimulus checks in the upcoming economic package.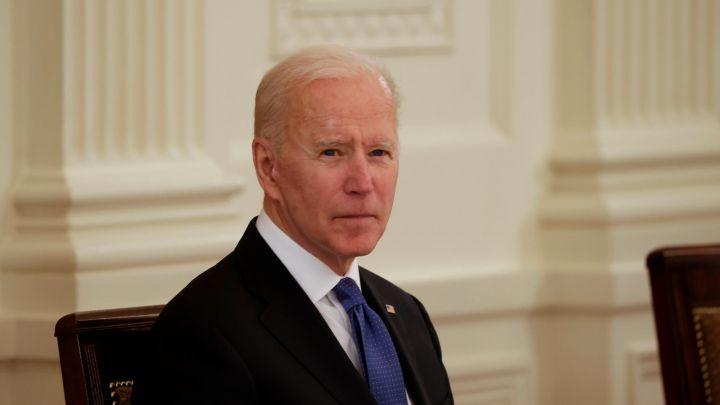 President Joe Biden is set to unveil his new infrastructure and economic recovery plan in Pittsburgh next Wednesday, the second part of his administration's three-part plan to tackle the pandemic.
Following on from the American Rescue Plan which was signed into law in March, the American Jobs Plan is expected to provide trillions of dollars in federal funding to give the pandemic-ravaged economy a long-term boost.
But with the focus expected to be on infrastructure investment, will the new package provide direct support for the millions of Americans who are in urgent need of assistance?
Senators call for recurring stimulus checks in White House letter
Earlier this week 21 Senate Democrats wrote to Biden to urge him to include recurring stimulus checks in the new recovery plan, the first sign that there is clear support amongst some in the Upper House for more direct payments.
The proposal was led by Finance Committee Chair Ron Wyden of Oregon, and co-signed by the likes of Democrat Senate number two Dick Durbin; Budget Committee Chair Bernie Sanders; Banking Committee Chair Sherrod Brown and progressive Sen. Elizabeth Warren.
I'm joining a group of @SenateDems in calling for recurring stimulus checks and automatic unemployment extensions tied to economic conditions. COVID-19 is far from over and now is not the time to relent in our efforts to aid struggling Americans. https://t.co/gk0fQhoucP

— Senator Dick Durbin (@SenatorDurbin) April 1, 2021
"This crisis is far from over, and families deserve certainty that they can put food on the table and keep a roof over their heads," read the letter. "Families should not be at the mercy of constantly-shifting legislative timelines and ad hoc solutions."
An open letter from over 150 leading economists also stresses the need for additional direct support, and propose a system of "automatic triggers" that would initiate another round of stimulus checks. They wrote: "Regular, lasting direct stimulus payments will boost consumer spending, driving the economic recovery and shortening the recession."
Will a fourth stimulus check be included in the new package?
A national poll carried out earlier this year found that 65% of voters would be in favour of a $2,000 monthly stimulus check for every American until the end of the pandemic. The proposal even has 54% support amongst Republican voters, particularly notable considering that not a single GOP representative or senator supported the last stimulus bill.
Another $1400 stimulus check would bring 7.2 million more Americans out of poverty. If two more stimulus checks were approved, more than 12 million more Americans would be lifted from poverty. Why stop lowering poverty? Let's just make the checks monthly!https://t.co/6OMK9c94eY

— Scott Santens 🧢🏄‍♂️ (@scottsantens) April 1, 2021
However it seems unlikely that stimulus checks will be included in the new bill, so soon after the previous round of payments. Ed Mills, Washington policy analyst at Raymond James, has said that he believes a fourth stimulus check is unlikely at this time, but suggested that other forms of direct support could be.
He points out that Biden may choose to prioritise extending the reformed Child Tax Credit programme, which is currently set to expire after 12 months. The new system is worth up to $300 a month for children aged less than six and $250 for those aged between six and 17.
"The fight really is to see if that gets extended beyond this year," Mills said.