Could a fourth stimulus check happen before Congress' July recess?
Congress is set to recess on Thursday for the Fourth of July and won't be back for two and a half weeks, so what can they get done before the break?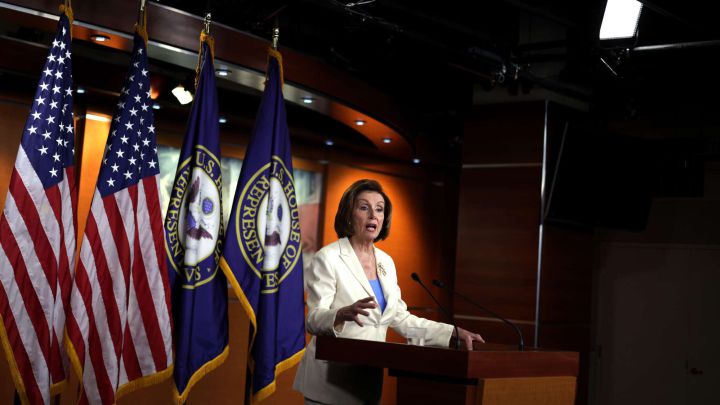 After a little whiplash, the infrastructure deal drawn up by the bipartisan group of senators dubbed the "G21" and agreed to by President Biden is back on track. However, it still needs to be turned into actual legislation to be voted on by the Senate with more liberal members pushing to pass a reconciliation package in parallel with what the "G21" left out plus a number of proposals laid out in the American Families Plan. Neither of which look likely to get passed by Thursday.
Congress will have a tight schedule when lawmakers return. Democrats will be looking to use the three weeks left in July to pass both of the bills and more, or at least the $1.2 trillion infrastructure package, before Congress takes a month-long recess in August. There just might not be enough time, so some are pushing to drop all or at least some of the month-long recess. Could Congress use that time to pass a fourth stimulus check?
Bipartisan infrastructure deal nearly collapses
Last week President Biden and a bipartisan group of senators, the so-called "G21," reached an agreement to spend $1.2 trillion on infrastructure. The deal was almost immediately put in jeopardy when Biden later said that his signature for that bill would be dependent on another larger package for his American Families Plan, including investments left out of the bipartisan deal, be passed in tandem with the "G21" package. The President did damage control and walked back his statements over the weekend but Progressives in Congress are still pushing forward with a potentially $6 trillion spending package.
WE HAVE A DEAL: I'm proud to have worked with @POTUS & my Senate colleagues to build a bipartisan infrastructure framework that will usher our nation's infrastructure into the 21st century. This $579B framework would represent the largest infrastructure investment in US history.

— Senator Joe Manchin (@Sen_JoeManchin) June 24, 2021
A showdown over passing spending packages in tandem
Although President Biden has said that he would sign the $1.2 trillion infrastructure deal when it arrives at his desk, he may have to wait. House Speaker Nancy Pelosi has said last week that she will hold up the legislation if it gets through the Senate along with a second reconciliation bill containing a variety of proposals to help the middle class and families, as well as parts of Biden's American Jobs Plan that didn't garner Republican support.
"Let me be really clear on this: We will not take up a bill in the House until the Senate passes the bipartisan bill and a reconciliation bill," Pelosi said.
Following this two-prong course could delay the bipartisan infrastructure bill for months. Senate Majority Leader Chuck Schumer said that he would put both bills to the floor of the Senate, but hasn't given an exact timeline. Still, Senate Democrats are planning to vote on both in July.
Reconciliation may not work to get second bill through
Democrats used budget reconciliation to get the American Rescue Plan through Congress in near record time, compared to the deliberations to get a second covid-19 relief bill passed which finally happened in December. The parliamentary procedure negates the filibuster which the Republicans are currently using to block voting reform legislation from even being debated. With reconciliation Democrats would be able to pass a second spending package with a simple majority, the 50 senators in their caucus plus Vice President Kamala Harris as the tie-breaking vote.
The speed bump for Democrats would be the centrist Senators from their own party, Joe Manchin of West Virginia and Krysten Sinema of Arizona both of whom were part of the "G21". The $6 trillion package being floated by Senator Bernie Sanders, is still a work in progress and there are few details. Progressives have been pushing for additional stimulus checks and "automatic stabilizers" to kick in when economic triggers hit. If those aren't included presently, their additional would balloon the already high cost of the sweeping package.
Let me be clear: There will not be a bipartisan infrastructure deal without a reconciliation bill that substantially improves the lives of working families and combats the existential threat of climate change. No reconciliation bill, no deal. We need transformative change NOW.

— Bernie Sanders (@SenSanders) June 27, 2021
Progressives in the party like Alexadria Ocasio-Cortez have publicly supported the spending measures and size of the package proposed by Senator Sanders. But the two centrist senators have expressed reserve about such large spending proposals, "We have to be conscious of the debt," Manchin said. However, he added "I'm going to give them the benefit of the doubt and listen to everybody first before I make a comment."