Is the covid-19 vaccine required for the US military?
All branches of the military have been ordered to take a vaccine by September 15 as Biden continues the push to vaccinate all federal workers.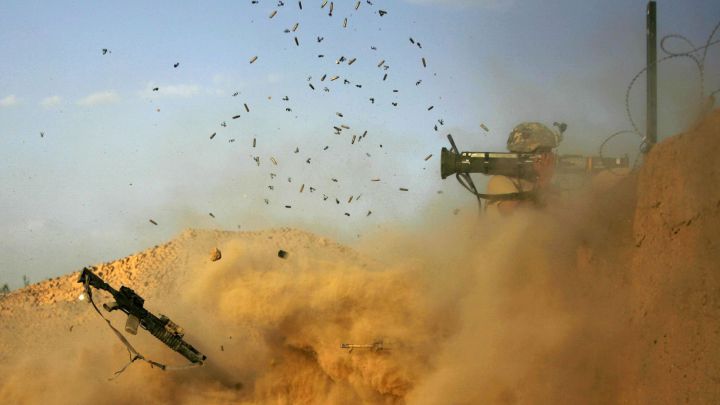 The US military will be required to get the covid-19 vaccination, as President Biden continues to grapple with the slow-down in vaccination rates. The new wave driven by the Delta variant is threatening the economic recovery of the country due to the low vaccine take up.
Defense Secretary Lloyd Austin announced the enforcement will begin on September 15.
The military joins other federal organizations such as the Veterans' association in having a vaccine mandate. However, there has been some concern as the vaccines are not FDA approved, but they are likely to be in the coming weeks.
Why has it been imposed?
Simply put, the US is not vaccinating quickly enough. While the President may not have enough power to force vaccine mandates in individual states, he has the power to demand it from federal authorities.
"To defend this nation, we need a healthy and ready force. I strongly encourage all DoD military and civilian personnel – as well as contractor personnel – to get vaccinated now and for military service members to not wait for the mandate," the Defense Secretary said.
General Mark Milley, chairman of the Joint Chiefs of Staff, finished his public memo by handwriting at the bottom, "Getting vaccinated against covid-19 is a key force protection and readiness issue."
The US military requires a variety of vaccinations for our troops

Its to keep troops safe and our forces ready

COVID-19 vaccines to keep our troops safe makes a lot of sense https://t.co/Ed4G24MftN

— Ashish K. Jha, MD, MPH (@ashishkjha) August 9, 2021
The announcement comes after the Department of Veteran Affairs mandated that all public-facing workers needed to be vaccinated. The Pentagon also said that they would comply with the President's order for non-vaccinated workers to continue wearing masks.
What are the current vaccination rates in the military
According to the Pentagon, more than 1 million troops are fully vaccinated and another 237,000 have received one shot. However, the different services vary widely in their vaccination rates.
The Navy said that more than 74% of all active duty and reserve sailors have been vaccinated with at least one jab. The Air Force, meanwhile, said that more than 65% of its active duty and 60% reserve forces are at least partially vaccinated, and the number for the Army is closer to 50%.
What are the US vaccination rates?
Vaccination rates across the US have slowed to a crawl in recent weeks. The rate began to plateau at the end of April, and it took two months from the start of June between 40% and 50% of the population to be fully vaccinated. It only took five months to hit the 40% mark. According to the Mayo Clinic, not even 80% of over 75s are fully vaccinated, and 67.8% of 50-64 year-olds are fully jabbed. The new wave of covid-19, with levels of the virus not seen since February, has plenty of vulnerable people to target and potentially kill.
State governments have imposed their own mandates in a bid to drive up vaccinations. Both New York and Florida have imposed extra restrictions, including plans to only allow vaccinated people in certain establishments, such as bars and restaurants. These states already have relatively high vaccination rates, but neither want a repeat of last winter when business were forced to close due to the random
These measures seem to be having an effect, as vaccination rates have slightly increased at the beginning of August.
The US is currently averaging 486,332 people initiating vaccinations a day, which is a 10% increase over last week's pace and the highest daily average since June 18, according to data https://t.co/qnepZE56ai

— CNN (@CNN) August 10, 2021
What resistance has there been?
Republicans have attacked the measures, saying it is not fair to force troops to take a vaccine that has not been fully-authorized by the FDA. Republican Representative Mark Green from Tennessee said, "Wearing our country's uniform does not mean our service members sign away the right to make personal medical decisions."
Defense Secretary Austin tried to allay these fears by stating, "All FDA-authorized Covid-19 vaccines are safe and highly effective. They will protect you and your family. They will protect your unit, your ship, and your co-workers. And they will ensure we remain the most lethal and ready force in the world."