How are extra unemployment benefits changing in New Jersey and other states?
Extra unemployment benefits are due to end federally on September 6, but some states will be able to transition their recipients onto a new scheme.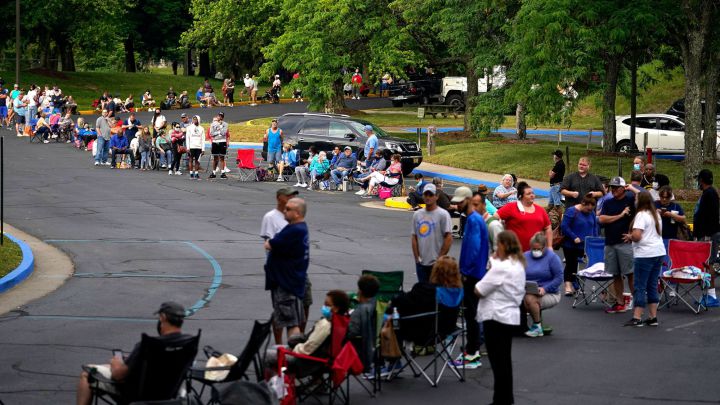 Despite the extra unemployment benefits ending in just under a month's time, there is more support from some states who have not pulled out of the scheme early. This is coming in the form of Extended Benefits (EBs).
However, only Alaska, Connecticut, New Jersey and New Mexico will be able to transition those workers who have exhausting PEUC recipients onto the scheme, provided the same workers haven't received EB payments earlier in the pandemic. This is because they have some of the worst unemployment rates in the country and are still in the PEUC scheme. However, they will only be half funded by the federal government and the other states who could qualify would only take part if they are 100% federally funded, meaning they will not be taking part.
The states that abandoned the PEUC and PUA assistant schemes early will not be eligible to transition workers to EB payments.
The extra unemployment benefits ending will affect more than 3 million workers.
What are the extra unemployment benefits?
The extra benefits amount to an extra $300 a week for unemployed Americans as support during the pandemic President Biden's American Rescue Plan extended the original CAREs Act legislation, introduced in March 2020, from March 2021 to Labor Day. Without the extension, it was estimated that 11.4 million people would have lost jobless aid. The end date for the extra benefits was always set for September 6.
Will they continue after September 6?
Originally introduced because of the millions made unemployed from the pandemic, it is unsure whether the scheme will continue. The most recent unemployment figures of the Labor Department show more people are returning to work then were estimated. In July, nearly 1 million workers rejoined the payroll and the unemployment rate stands at 5.4%. Before the pandemic, the unemployment rate stood at 3.5%. While this news is positive, the surge in covid-19 cases from the Delta variant could force more people out of work and more support for the unemployed could be necessary in later months.
The White House is yet to decide whether to end the benefits or to extend them further. In a recent press conference, White House Press Secretary Jen Psaki said that the President, "hasn't made a decision to extend it, he also hasn't made the decision not to... the final decision has not been made."