COVID VACCINES
Vaccine mandate for nursing homes: what measures will be implemented?
Biden confirms new policy Wednesday requiring vaccinated staff for US nursing homes willing to benefit from federal Medicare and Medicaid funding.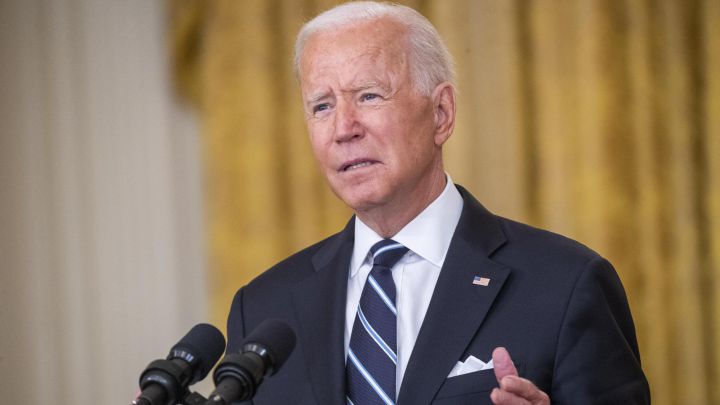 President Joe Biden announced Wednesday that in order for nursing facilities to benefit from federal Medicare and Medicaid funding, the administration will require all staff to be fully vaccinated against COVID-19. This new mandate will affect 15,000 nursing homes and more than 1.3 million employees.
New York is mandating vaccines for health care workers: All health care workers in the state, including staff at hospitals, nursing homes, adult care facilities and other congregate care settings, must get at least one dose of COVID vaccine by Sept. 27.

— Kyle Griffin (@kylegriffin1) August 17, 2021
Nurse homes, a dangerous source of infection
According to federal data, despite the nursing home staff having been amid first Americans to be able to get the vaccine, 40 per cent of nursing staff remains unvaccinated risking dangerous coronavirus outbreaks in their workplace.
"If you visit, live or work in a nursing home, you should not be at a high risk for contracting COVID from unvaccinated employees."
With the Delta variant rushing is more important than ever to protect people at high risk as daily new cases have violently increased by nearly 2,500 in the last month, according to Centers for Medicare & Medicaid Services.
Latest CMS studies reveal that in the seven states where less than 50 per cent of nursing homes' staff is vaccinated cases per week where abruptly higher when compared to June's last week than in those states with larger per cent of vaccinated staff, which only experienced a three time increase of cases.
Biden against local and state regulations
Biden also made clear that American Rescue Plans funds will be used to make up the salaries of those people who get their paycheck cut by local and state for implementing mask mandates.
New mandate could take effect next month
Having tried multiple incentives for American citizens to get the shot with no success, President Joe Biden has now taken a different approach: pushing people's backs against the wall to make them want to get the vaccine.
The new administration's mandate, could officially take effect next month, with the appropriate regulation still to be issued by CMS, as the press released Wednesday didn't include much details about how the retaliation will work in relation to possible fines, penalties or federal payment thresholds.
"Vaccination mandates for health care personnel should be applied to all health care settings," American Health Care Association and National Center for Assisted Living CEO Mark Parkinson said, challenging Biden to push further. "Without this, nursing homes face a disastrous workforce challenge."