REAL MADRID
Real Madrid make room for Mbappé: Odriozola accepts Fiorentina loan
The Basque right-back has agreed to a one-year loan deal with the Italians, who won't have the option to buy him. He is due to fly out to Florence...
Real Madrid have made the necessary move to accomodate Kylian Mbappé. Álvaro Odriozola will spend the rest of the season on loan at Fiorentina after agreeing terms with both the Italians and his parent club. Fiorentina will not have the option an option to buy the Basque full-back at the end of the loan. Odriozola is under contract until 2024.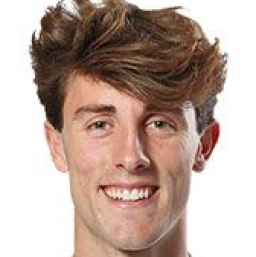 Madrid had all 25 places in the squad covered but with Odriozola's departure, there is now room for Mbappé. The defender was not indispensable for Carlos Ancelotti as the coach has Dani Carvajal and Lucas Vázquez for the right-back position. It will be Odriozola's second loan since he joined Madrid from Real Sociedad in 2018 - he spent six months on loan with Bayern Munic  which was disappointing in terms of game time (he played a total of 613 minutes) although he did pick up a handful of winners' medals, including one in the Champions League.
Odriozola is due to fly out to Florence within the next few hours to join up with his new team mates and will will leave behind the number 19 shirt. Madrid have two options - swapping the No.19 for the No.5 (worn by Vallejo) or the No.23 (Mendy's number), to free up a number for Mbappé if he completes his dream move to Spain this summer.