How many monthly Child Tax Credit payments are remaining?
The expanded programme was introduced by the American Rescue Plan and there are proposals in Congress to see the monthly payments extended beyond 2021.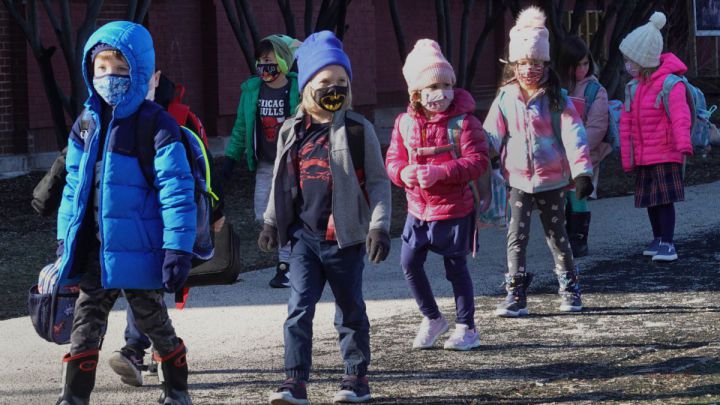 When the American Rescue Plan was signed into law in March, few focused on the Child Tax Credit expansion but it has proved extremely popular since going live in July. This overhaul completely change the way that the credit was provided, offering a monthly direct payment for the first time, and made it far more generous than the programme which had gone before.
However as it stands the monthly payments will only be sent out for the remainder of 2021. The American Rescue Plan provided funding for just one year of the expanded child tax credit, the structure of which will be split in two:
Six monthly direct payments, running from July to December
A single end-of-year tax credit to be claimed when the recipient files their taxes for 2021
This means that there are still four monthly payments remaining, if you include the September round of payments which will be sent out on Wednesday, 15 September. But after proving so popular there are already plans in place for the programme to be extended further and Democrats in Congress are pushing for it to be included in the upcoming reconciliation package.
The next round of Child Tax Credit monthly payments arrives tomorrow, September 15.

This critical relief has already benefited 93,000 El Paso households and is generating nearly $19.3 billion in spending in local economies each month. #HelpIsHerehttps://t.co/NaGo3gSrMh

— Rep. Veronica Escobar (@RepEscobar) September 14, 2021
Will the Child Tax Credit expansion be extended beyond 2021?
Last Friday, House Democrats released a new proposal which would see the fully-refundable nature of the Child Tax Credit permanent. In the past, families who pay little or no taxes were not able to claim the full amount from the Child Tax Credit. However the new system makes the full amount available to all eligible households.
Their proposal also extends the new amount, worth up to $3,000 per child on an annual basis, and the monthly payment structure beyond the initial one-year funding. If adopted, the legislation would see monthly payments continue until the end of 2025.
in very broad strokes, here's what House Ways/Means proposal includes:

--extension of child tax credit, refundable, until 2025
--green energy tax credits
--prescription drug pricing reforms
--infra bond financing
--Medicaid expansion
--ACA creditshttps://t.co/Hp8roHtN6D

— Tony Romm (@TonyRomm) September 11, 2021
However the likelihood of these proposals being passed in Congress will likely depend on the fate of the upcoming $3.5 trillion spending bill which will be introduced later this month. Without the support of at least ten GOP senators the proposals cannot pass the Upper House, so President Biden will likely have to rely on the budgetary mechanism known as reconciliation to pass the legislation with a simple majority.
In response to the proposals, House Ways and Means Republicans released a statement dismissing the Democrats' call for the monthly Child Tax Credit payments to be extended. The statement read: "Democrats have turned the Child Tax Credit into Welfare Without Work, which if they make permanent will harm families, risk the loss of billions of taxpayer dollars in waste and fraud, and cost American jobs."