Unemployment benefits: is the end of payments helping people find work?
There was determination among Republicans that the end of the extra benefits would encourage people back to the workplace. It hasn't happened.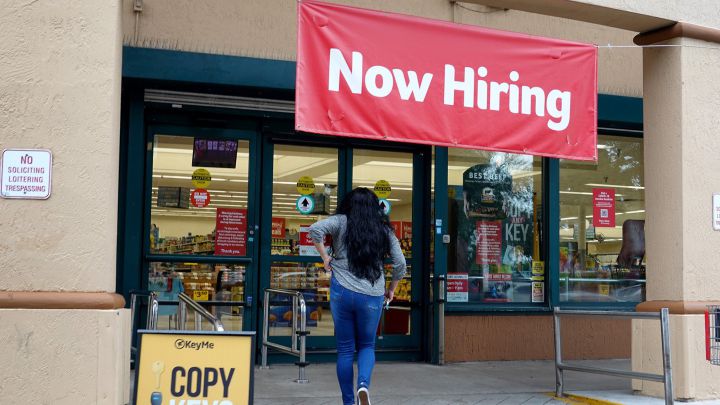 The ending of the extra unemployment benefits on Labor Day was supposed to get American workers back into jobs. As of the last report, there are more than 10 million vacant jobs in the US, despite 8.4 million unemployed people who can work.
The latest jobs report reflected this. Despite a forecast of 750,000 new jobs in August, the US economy could barely muster just over a third of that, 235,000. It's the lowest total since January.
In 26 states, the extra benefits had already ended, but they had a slower job growth compared to the states that kept them. It remains to be seen how they will affect the September jobs report when it is released in early October, but it can be ascertained that the benefits had little effect of keeping people out of the workplace.
Why are the end of the benefits having little impact?
One reason for the small impact are people coming into the workforce at the expense of others. Data from Gusto, a provider of payroll and other services to small businesses, employment among those who are 25 and older rose faster in states that cut federal benefits early, while in states that kept the benefits, employment has risen faster among teenagers. That suggests employers may have turned to younger workers to fill jobs during a labor shortage.
Along with this is the rising inflation and living costs for Americans. This means that wages that are being offered are getting smaller in real terms month-to-month. Workers have seen the importance their labor has had during the pandemic and are not settling for the old status quo.
Now that the unemployment bonus has expired, the average benefit is $370 a week, or under $20k a year. Except most jobless people actually get $0.

Yet there are still 10 million jobs open. Almost like people won't take your job because it pays dirt and treats people like dirt.

— Dan Price (@DanPriceSeattle) September 22, 2021
"The idea was that there were lots of jobs, it was just that people weren't looking. That was the narrative," said Arindrajit Dube, a University of Massachusetts economist who authored a study on why people are staying out of work. "I don't think that story holds up."
What other factors are at play?
While the ending of the unemployment benefits will have an effect long term, there are many more factors people are considering before they return to work. Issues like childcare for one, as well as the still domineering pandemic.
Did states that cut off expanded unemployment benefits early see a surge in job growth? We just got August data from @BLS_gov, and the answer still appears to be "no."
A thread updating this story: https://t.co/F4kOfNrQ5u

— Ben Casselman (@bencasselman) September 17, 2021
Referring again to the August jobs report, there is no guarantee that people will keep taking up jobs. The Delta variant is still prevalent in the US and preventing a full reopening of the economy. An expected winter peak in hospitalizations could further put reopening at risk.
The vaccine mandate imposed by President Biden earlier this month is seeking to rectify this. Vaccination take up has stalled, and leaving tens of millions of people unvaccinated when they have to return indoors will only lead to more cases.
The health of Americans and the jobs market will be much better once the US can remove the covid-19 shackles.