UNEMPLOYMENT BENEFITS
Unemployment benefits: can self-employed workers qualify for a new round of payments?
Louisiana launches a program to help unemployed "gig-economy" workers but requirements make it hard for self-employed workers to access the benefits.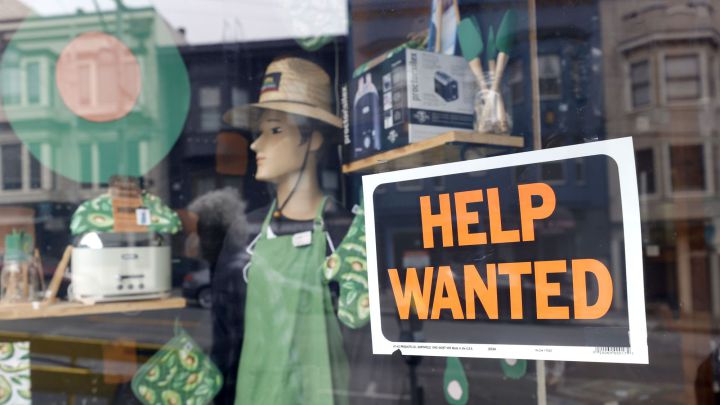 The growing gig economy

Self-employed or "gig" workers were hit especially hard by the pandemic given their vulnerable employment situation.
What is the difference between self-employed workers and independent contractors?
According to the US Department of Labor, about ten percent of the workforce are considered "independent contractors."
An easy way to understand the distinction is that all independent contractors fall under the general category of self employed. However the opposite is not true.
An independent contractor is typically hired by a business on a contract to complete certain deliverables. 
This is different from say a doctor who runs their own practice and is not tied to a larger organization.
For independent contractors, a company is required to provide the worker with various tax forms, such as a 1099-MISC or a W-2. However, because they are still considered self-employed, they are responsible t the payment of other taxes and the costs of their insurance.
This categorization covers a wide variety of workers, ranging from high-level consultants who work with various organizations to ride-share and delivery drivers. Also covered in this group are some musicians, tutors, doctors, and lawyers operating a private practice, and more.
According to the online outlet, Fortunly, around fifty-nine million people in the US form part of the gig economy.
Around thirty-six percent hold an additional job in addition to their "gig." While around twenty-nine percent rely fully on their "gig" to support themselves. During the pandemic, a survey found that fifty-two percent of gig workers lost their jobs, while an additional twenty-six percent saw their hours cut.
Before the CARES Act was passed in March 2020, there were no federal programs to provide unemployment compensation to self-employed people. Through the Pandemic Unemployment Assistance (PUA) Program, these workers were able to receive benefits.
When news surrounding the number of freelance, self-employed, and gig workers losing their jobs last Spring, many people were shocked at their job titles. Construction workers, retail sales workers, childcare workers, and ride-share drivers all found themselves out of work and with no cushion to fall on.
A traditional employment contract for a full-time worker, typically includes an annual salary, health insurance, time off, private retirement accounts. One additional benefit is unemployment insurance.
Millions of workers in the United States with traditional contracts pay a percentage of their income to their state's unemployment trust fund, in the case they need to claim benefits later. Self-employed workers do not pay these taxes, and therefore do not qualify for benefits.
Thus in March 2020, when the massive wave of layoffs began, the federal government took a good look at the makeup of the US economy and determining benefits had to be given to this group.
However, the program ended on 6 September, and the week before it lapsed more than 4.8 million workers were still claiming benefits.
Will benefits be extended for this group?
One state, Louisiana, has announced that it will provide additional unemployment compensation to self-employed workers. This came after the state's governor opted to end federal unemployment programs five weeks before their official deadline.
Louisiana is set to cut off jobless benefits for nearly 100,000 self-employed residents beginning in August, such as contractors, musicians and so-called "gig workers." Read more about the shift in policy below: https://t.co/RJm7V2Pieo

— Acadiana Advocate (@theadvocateaca) July 15, 2021
The Lousiana Workforce Commission (LWC) has implemented the Mixed Earners Unemployment Compensation (MEUC) program, which is estimated to support thousands of unemployed workers by offering a $100 weekly benefit.
Who qualifies for the program?
The press release associated with the announcement was titled, "Louisiana gig workers could benefit from special, one-time Mixed Earners Unemployment Program." After looking at exactly what workers it will cover, it is clear that the program is not aimed at assisting those in the gig economy.
There are various requirements that must be met to qualify.
The first prerequisite outlined by the LWC, is that the claimant must have been eligible "for at least $1 in benefit payments from Dec. 27, 2020, to July 31, 2021, in one of the following programs,"
Regular, state-funded unemployment insurance (UI);

Unemployment Compensation for Federal Employees (UCFE);

Unemployment Compensation for Ex-Servicemembers (UCX);

Pandemic Emergency Unemployment Compensation (PEUC) 

Disaster Unemployment Assistance (DUA) excluding Hurricane Ida

Extended Benefits (EB)

Trade Readjustment Allowances (TRA).
Notably absent from the list, the Pandemic Unemployment Assistance program, which was designed to assistant self-employed workers specifically.
While many believed the program would have been centered on helping those who derive their entire income from self-employment, it is very much not the case. A self-employed worker who lost their job when the pandemic first began, would not have qualified for any of those programs.
The second requirement for the program stipulates that one must have had "at least $5,000 in self-employment net earnings in the tax year PRIOR to the year when the unemployment claim was initially filed."
The new program seems to favor those of mixed employment status as those who would have qualified for the traditional programs mentioned above and be able to demonstrate an income of at least $5,000. Those who do qualify will be contacted by the WRC. If you think that you may qualify and have not been contacted, you can reach out to the LWC by phone at 225-342-3035.