NFL
How do bye weeks work in the NFL?
The NFL season has been expanded to 17 games in 2021, and football fans wondered how the league would manage the bye-week calendar with an extra match.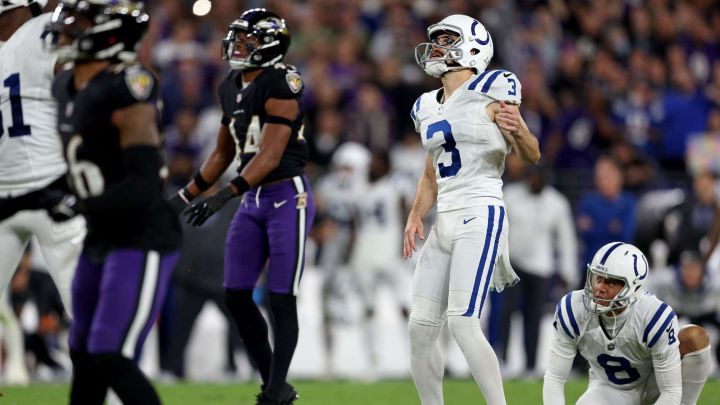 The National Football League has had to contend with an extra game when setting down the bye-week calendar for the 2021 season, as it now has 17 games played by each team for the first time in history. This has resulted in a longer 18-game schedule.
But what exactly is a bye week, at least as far as the NFL is concerned? This refers to one week near the middle of the season where a team does not have a game to play.
It's not "goodbye week"
The term "bye week" is often thought to come from the word "goodbye", but it is actually believed to be a modified version of "by", as in the team is "standing by" until it is time for them to play again.
In 2021, all byes will be found within Week 6 to Week 14. In previous seasons, there were always a few teams with byes starting in Week 4.
Week 7 will see six teams taking a break from game play. This is the highest number as all other weeks have only two to four squads skipping game day.
It is important to consider bye weeks if you are playing Fantasy Football, or if you have money riding on a game.
How is the NFL schedule created?
The NFL has a team of six executives that is responsible for setting up the league calendar for the season, including bye weeks.
The league has a scheduling formula which figures out every team's opponents each year, and makes sure that all the teams get the opportunity to play each of the other 31 at least one time every four years.
The schedule makers have to come up with the final calendar from thousands of possible combinations produced by thousand of computers, taking into consideration multiple factors. These include other events that may compete with the games or create horrendous traffic, and club activities that could produce conflicts in schedules.
Here is the 2021 NFL Bye Week Calendar.
• Week 6: Atlanta Falcons, New Orleans Saints, New York Jets, San Francisco 49ers
• Week 7: Buffalo Bills, Dallas Cowboys, Jacksonville Jaguars, Los Angeles Chargers, Minnesota Vikings, Pittsburgh Steelers
• Week 8: Baltimore Ravens, Las Vegas Raiders
• Week 9: Detroit Lions, Seattle Seahawks, Tampa Bay Buccaneers, Washington Football Team
• Week 10: Chicago Bears, Cincinnati Bengals, Houston Texans, New York Giants
• Week 11: Los Angeles Rams, Denver Broncos
• Week 12: Arizona Cardinals, Kansas City Chiefs
• Week 13: Carolina Panthers, Cleveland Browns, Green Bay Packers, Tennessee Titans
• Week 14: Indianapolis Colts, Miami Dolphins, New England Patriots, Philadelphia Eagles