SOCIAL SECURITY
Which state has the highest SSI payment?
The federal programme provides support for around 50 million retirees and their dependents, but the average payment amount can vary greatly between states.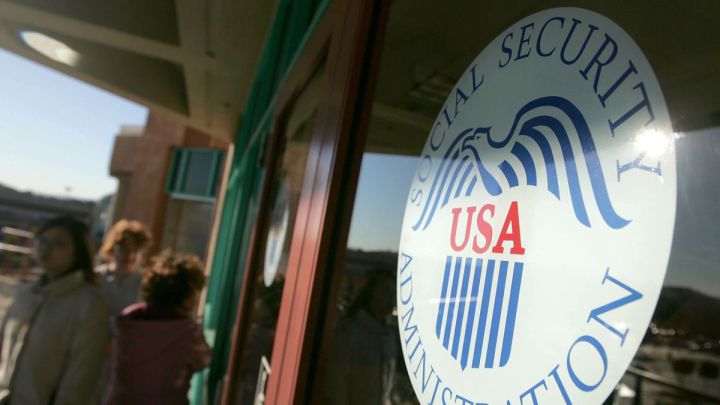 The Social Security Administration (SSA) provides a financial foundation for tens of millions of retired workers every year, and currently pays out over $1 trillion a year to beneficiaries. Much of the money goes to retired workers, who paid into the programme during their decades in the workforce.
However while the programme is largely funded centrally, the actual amount received depends on each individual's work history and personal situation. Supplemental Security Income (SSI), the most widely accessible programme overseen by the SSA, can vary greatly from state-to-state, with the retirees in some areas netting over $180 a month more than the national average.
How is my SSI entitlement calculated?
In 2021, it is estimated that more than 65 million people will receive financial support from Social Security programmes. Close to 50 million of those are either retired workers or their dependents who are entitled to a Supplementary Security Income monthly payment. However the amounts on offer vary based on seven key criteria.
Earnings history – how much you earnt, and therefore paid, during your working life
Work history – how many years you have been employed for
Birth year – determines your retirement age
Claiming age – how old you were when you first claimed SSI
Current employment status – Whether you are still working
Total annual income – total sum of your current earnings including benefits
State of residence – the state in which you play taxes
Which states offer the highest SSI payments?
The full data for 2021 has not yet been compiled, but 2020's figures show that there can be a huge disparity in the amount offered to SSI recipients across the United States. Last year, the average retired worker's monthly Social Security entitlement surpassed $1,500 for the first time, hitting $1,503.
However the average Social Security payment received in certain states far exceeded the national average. Here's the top five states by average SSI payments:
New Jersey: $1,689 per month
Connecticut: $1,685 per month
Delaware: $1,659 per month
New Hampshire: $1,644 per month
Maryland: $1,624 per month
Retired residents in New Jersey will receive, on average, $186 more than the typical retiree, equating to a whopping $2,232 over the course of a year. When you consider that both members of a couple can be eligible to receive the payment that provides a considerable boost to household finances.
However this does not mean that you can automatically receive a higher monthly payment simply by moving to New Jersey. The average payment partly reflects the higher average income in those states, with Maryland and New Jersey reporting the highest and second-highest median household incomes in 2020. Their residents typically pay more into the Social Security programmes, and therefore receive larger pay-outs.