Thomas Partey, key figure in João Félix's departure
The relationship between the two players could turn out to be key in the final decision of the Atleti star when it comes to deciding a final destination.
João Félix's future is looking increasingly further away from Atlético Madrid. The Portuguese forward is keen to leave the Rojiblancos and the Premier League seems the obvious next destination - if his departure ends up being finalized by Atleti this month. Chelsea, Manchester United and Arsenal are the clubs that have shown the most interest in taking the player and the best-placed to win his signature. If none of the interested English teams come up with an offer that satisfies Atlético, his transfer will be put on hold until the end of June.
The player will always have the last word on when and where he goes next and now has to decide which club would be the best place to continue his career. As reported by the British newspaper The Athletic, Arsenal hold an extra trump card to get the Portugal international on board. Thomas Partey, João's old team mate at Atlético remains in contact with him and could try to convince him to join the Premier League leaders.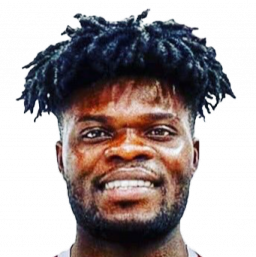 Thomas has been helping his former team mate find out all he needs to know about Arsenal's project, which is currently going extremely well - Mikel Arteta's team are 13 points clear at the top of the Premier League table. The good relationship between both players and the great form the Gunners are in right now make Arteta's team the most attractive proposal for João if he ends up swapping Atleti for Arsenal.
While a final decision on João Félix's future does not seem to be close, in London the first steps to convince the player have been taken, while Atlético awaits an offer. The Rojiblancos, who paid Benfica €126 million for the player in 2019, are not prepared to give the player away and will be looking to recoup most of what they forked out for him three years ago.