2B | RECREATIVO
Recreativo: Spain's oldest club on brink of extinction
The club made a desperate plea for fans to turn up at Saturday's game where tickets are priced at 1 euro. 126 years of history is on the line.England vs Spain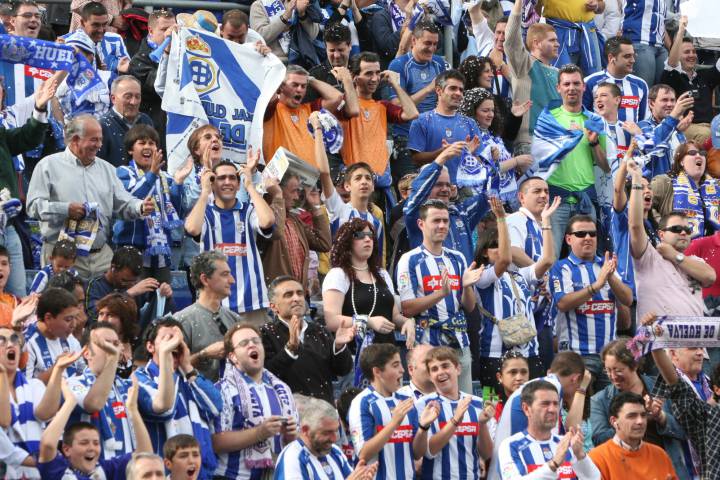 Spanish football's oldest club, Recreativo de Huelva (founded by two Scots, Alexander Mackay and Robert Russell Ross in 1889) is facing extinction. Economic problems, the team languishing in the third tier of Spanish football (2B Group IV) coupled with poor governance from majority shareholder Gildoy España (who control 75% of the club's shares) have all combined to a dramatic situation which forced the club to issue a communique pleading for fans to show up at Saturday's game and show their support for the ailing football club. The club have announced a symbolic entrance fee of 1 euro ahead of Saturday's home game against Granada 'B' (16:30 kick-off CET)) and have urged all Recre fans to support the club in what they claim may be their last game of football as Recreativo.
The communique refers to the "serious financial situation that the club is experiencing" and adds that club's incapacity to meet day to day outgoings could lead to "a dramatic end for the club". The press release also makes reference to the "terrible negligence" on behalf of "those who are in a position to provide a solution".
Current owner Pablo Comas has no wish to sell the club and seems to be impotent in looking for solutions taking the club to the extreme position the the oldest club in Spain finds itself in
Comas rejected a recent public offer from a group of local businessmen willing to purchase his majority shareholding and undertake the current debt rumored to be in the region of 22 million euro and inject with immediate effect liquidity of over two million euro to keep the club operational. Comas it appears is stalling on selling and his stance has seen the club move into this cul-de-sac. Club employees have gone unpaid for eight months and players have yet to receive any wages in the current 2015-16 season.
To find out more about what you can do to help "El Recre" visit the website of the Recre Trust (in English) http://recretrust.com/page/13/recreativo-supporters-trust--english