Hopman Cup 2017 to employ Fast4 Tennis format
The organizers of the annual international team event have decided to use the format to make matches quicker and more unpredictable. Cavaliers @ Warriors live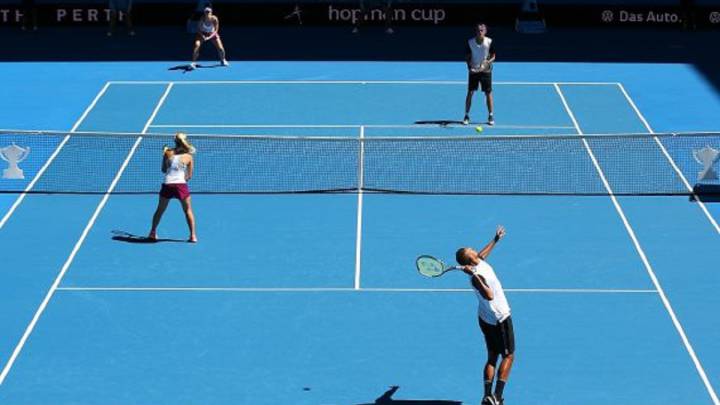 The Hopman Cup XXIX has decided to use the Fast4 Tennis format for the 2017 tournament to make matches more unpredictable and more engaging for spectators.
The system is based on four changes to the standard rules of tennis designed to increase the competitive edge of matches.
The mixed doubles games will be played in the best of three sets format, but with each set reduced to a maximum of seven games. Serves that hit the net cord will no longer be called as a let, games tied at 40-40 will not follow the deuce-advantage format and if a set is level at 3-3 a tiebreak will be played.
Federer approval
The Hopman Cup first employed Fast4 in 2015 and Roger Federer, who is playing in the tournament in January for the first time since 2002, was among those who welcomed the changes. "It makes every point more important. It's difficult to break back. It makes the games more exciting and closer."
"Fast4 Tennis will bring a new aspect to the sport and it will be more fun for the players and the fans," said Hopman Cup tournament director Paul Kilderry.