Malaysia 3-1 Myanmar 3-1
Two Myanmar fans badly beaten up after Malaysia match
The attack occurred after Malaysia beat Myanmar 3-1 at the Southeast Asian Games on Monday.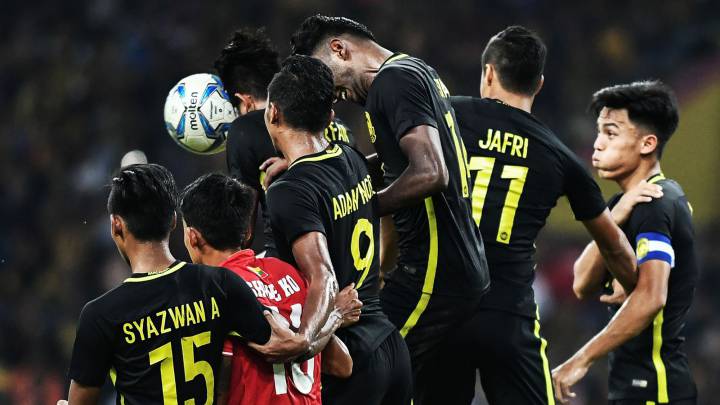 Two Myanmar fans were beaten up on Monday, at the SEA Games group stage football match between Malaysia and Myanmar at the Shah Alam Stadium, close to Kuala Lumpur. According to police reports, the two fans were punched and kicked in the face and body outside the stadium.
"One of the victims received outpatient treatment while another is still being treated at the hospital. Investigations are ongoing and efforts are being made to track down the assailants," said Shafien Mamat, Shah Alam district police chief Assistant Commissioner.
Victims were separated from their group
The two victims, aged 29 and 34, were separated from their own supporters group as they were making their way out of the event. It is not yet known who the attackers were and whether they were Malaysian.
The police are asking for cooperation from members of the public who may have information about the attackers.
SEA Games organizing committee: 'Highly regrettable incident'
The attack came a couple of days after Malaysian football fans chanted "Singapore dogs" during an earlier game, in which Malaysia defeated Singapore 2-1.
Footage of the chants and pictures of the severely injured fans have been circulating online, while the SEA Games organizing committee condemned both events.
"Any incident that is contradictory to this spirit of togetherness and unity, especially hurling of insults at other participating nations in whatever form, is highly regrettable," said the committee in a statement.
"Fans are urged to refrain from chanting offensive religious or racial slurs at all times."
Malaysian Youth and Sports Minister spoke about the incidents: "Things like that should not take place in the Southeast Asian Games. We should play and support with honour and dignity."
Both events have caused uproar among Malaysian citizens, with many calling on their country to play the role of good hosts.