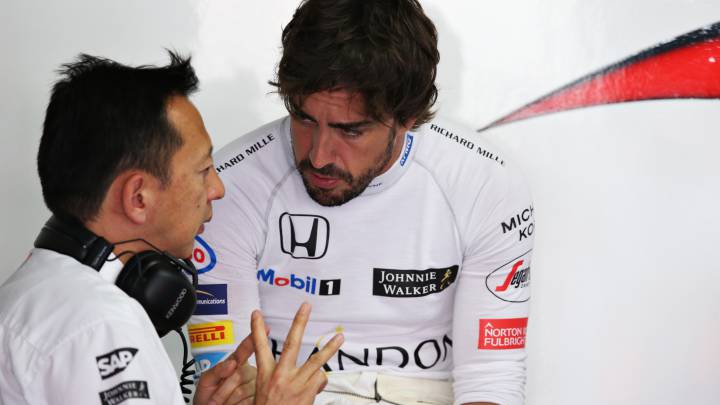 Fernando Alonso hit back on Friday at reports suggesting that he has told McLaren he will leave the team unless they dump misfiring engine suppliers Honda.
Alonso says frustration reports untrue
The Spaniard, who faces a 35-place grid penalty at this weekend's Italian Grand Prix after another unscheduled power unit replacement, said that despite chronic frustration such reports were "absolutely not true".
Alonso was eighth behind his McLaren team-mate Stoffel Vandoorne in Friday's second free practice session at Monza and voiced an upbeat rallying cry for the team's future.
Asked by reporters about cited statements that he was set to leave if Honda were retained, he said: "That is absolutely not true. I read that this week. I have absolutely not decided and more than anything, I am not bigger than the team.
"There are 1,000 people at McLaren. Honda is working for the championship and we know that things are not going in the right direction.
McLaren are not competetive enough
"We are not competitive enough after three years and we all want to change that situation, but I am one of the 1,000 and probably the least important one because, if I am not here, I will try to sit somewhere else.
"But for McLaren it is crucial to improve the situation. They are the first who want to improve that. The second-best team in the history of the sport, with numbers, the team that won the most times in Monza...
"So, we are McLaren and we all want the same thing - to be competitive."