Espanyol demand Piqué and Busquets investigation
The Catalan club have filed a complaint with the Spanish Antiviolence Commission denouncing incitement of hatred, racism, xenophobia and intolerance in sport.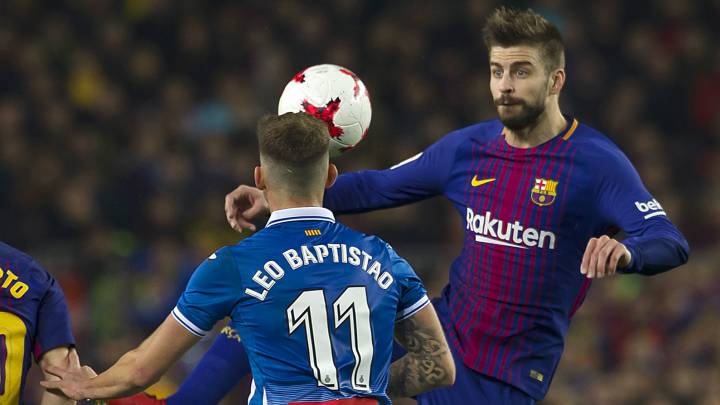 Espanyol have decided to file a complaint with Spain's Anti-violence Commission over the words and actions of Gerard Piqué, who said that Espanyol shouldn't be Espanyol de Barcelona, but merely Espanyol de Cornellà, a suburb of the city. The club also included Sergio Busquets in the complaint, for saying that Espanyol had celebrated the win in the first leg as if they had won the tie. Espanyol explained that they felt Busquets statements were "completely contrary to the values of respect in football and could lead to violence and intolerance, unaccountably passing judgement after their qualification for the semi-finals on the fact our team had celebrated a victory... against no less than the squad of football players with the combined highest salaries on the entire planet."
Espanyol upset about insults
The Catalan club also made reference to the numerous insults heard from the stands at the Camp Nou during the Copa del Rey second leg, which Barcelona won 2-0. Espanyol considers the insults to have been inciting violence, racism, xenophobia and intolerance in sport. Some of the comments referred to by Espanyol included: "Die Espanyol", "Bastard Periquitos" (Periquitos being the diminutive of Pericos, the nickname of Espanyol fans), "Perico, remember you're a shit" or "Espanyol, sons of bitches".