WOMEN'S FOOTBALL | LIGA IBERDROLA
Sonia Bermúdez joins Levante
The Granotas scored the coup of the pre-season by landing the Atlético de Madrid striker along with Ivana Andrés and Marta Corredera.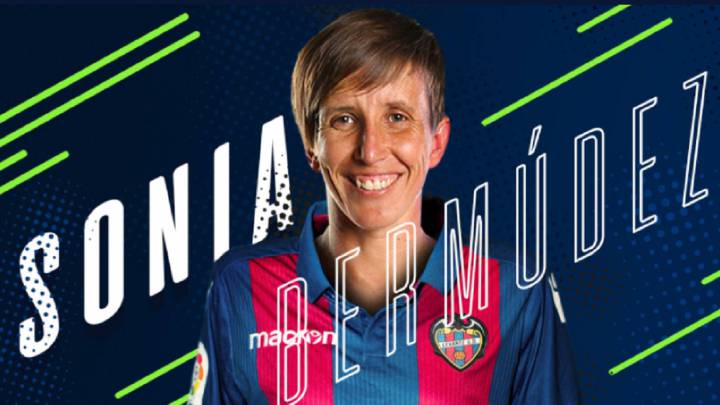 Levante have managed to pull off perhaps the biggest signing of the summer in the Liga Iberdrola by landing Sonia Bermúdez from Atlético de Madrid Femeninos. The 33-year-old striker joins on a two-year deal after the Granotas reached an agreement with Atlético, where Sonia has played since since 2015.
Nine-time league champion
Levante have secured the services of one of the most decorated players in the Spanish game - Sonia has won nine out of the last 10 league titles with three different clubs (Rayo Vallecano, Barcelona and Atlético de Madrid). She has also ended as the top scorer in the Women's first division four times (2012, 2013, 2014 and 2015), and finished as the second top scorer in both of the last two seasons.
Ivana Andrés and Marta Corredera on board
At the start of June, Levante Femenino began a complete overhaul of the first team squad and announced that 11 players would not be continuing. Sonia Bermúdez is the latest of three high profile signings with the arrivals of Ivana Andrés from Valencia and Marta Corredera from Atlético de Madrid - all three are senior international players with Spain's Women's team.