Ishikawa: 'Kubo wanted the ball more, just like Lionel Messi'
Kuniaki Ishikawa is the youth team coach of Kawasaki Frontale, the club where Takefusa Kubo played before joining Los Blancos, and then Mallorca on loan.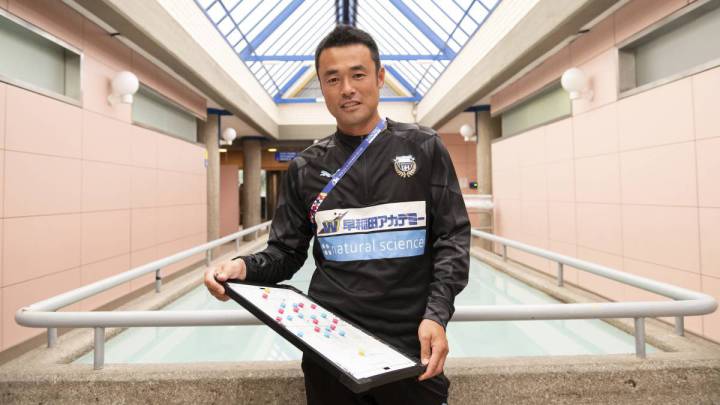 Kuniaki Ishikawa is a youth team coach at Kawasaki Frontale, a club owned by Fujitsu and located in Kawasaki. It was there that Takefusa Kubo started his development, one that saw him sign for European giants Real Madrid, and who is now gaining playing time on loan at Mallorca.
With much interest building around the 18-year old, AS sat down with his former coach - with the invaluable assistance of translator Yuko López - to gain some further insight into one of the most exciting youngsters for the future of Los Blancos, a player lined up to return to the Santiago Bernabéu in 2020.
Kubo: from Kawasaki to Madrid
"He is a boy whom I have known since he was very young," explained Ishikawa proudly, "and it is impressive to see how he is now playing and how he has been growing.
"He was training at our club since he was nine years old, and I always had an eye on him, even if not directly responsible at times."

---
The background | Real Madrid's Kubo: the journey so far
---
Asked whether it was obvious that this was a star in the making, Ishikawa and his team were in no doubt.
"It didn't take long to see. In fact, the truth is that we knew from the very beginning, everyone noticed him. It was impossible not to.
"From when he was very little he already wanted to be a top player and go to Spain. He was even studying Spanish because of this. He played really well and also looked for ways to improve his game."

Kubo's Messi love
So what were those improvement methods? It turns out that they were also embedded in Spanish football, although from the other side of LaLiga's biggest rivalry.
"Since he was young he would watch lots of footage of Barcelona games. He loved Messi. For this reason, when he played with us he tried to get on the ball more than anyone else. He already had that style."
The obvious question followed: 'was Kubo a Barcelona fan?'
"Yes!"
Kubo had initially joined Barcelona's famed Masia academy before ending up at Madrid after turning 18. Ishikawa is confident that he is going to be a success with Los Blancos and that his following back home will continue to grow.
"I think and hope that he will [be successful].
"Of course [they are watching in Japan]. They see him a lot, it's already happening."