Real Madrid set to make Reinier acquisition official on Monday
The Brazilian player celebrated his 18th birthday on Sunday and this permits Real Madrid to put the rubber stamp on his transfer to the Spanish capital.
Flamengo player Reinier Jesus celebrated his 18th birthday on Sunday and this means that Real Madrid can finally make official the acquisition of the Brazilian teenager on a six year deal which will see the player move to the Santiago Bernabéu as was previously revealed by AS on 7 January.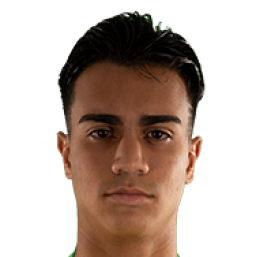 Madrid will pay Flamengo 30 million euros for his services, with 80% of the fee going to the Brazilian side, 10% to the player's family with the representative picking up the final 10%. The attacking player is expected to start his career in Spain with Raúl and his Real Madrid Castilla side in the third tier of the Spanish game.

Reinier was made aware of Real Madrid's high level of interest during the recent FIFA Club World Cup staged in Doha (Qatar) as the player's father and former Brazilian futsal star broke the news to his son.
Confirmation expected on Monday
The player underwent his Real Madrid medical test on 10 and 11 January at the Brazilian FA headquarters at Granja Comary in Teresópolis, with the player signing his contract with the Spanish club last week in Madrid in a flying visit to the city.
See also: Reinier on Madrid trip: "I had a few private issues to see to"
Given the recent FIFA attention to the signing of under-age players, both Madrid and Flamengo have done all in their powers to keep the move as under-wraps as possible. Reinier is expected to feature for Brazil tonight as the U-23 side face Colombia in a qualifying game ahead of Tokyo 2020 and the move to LaLiga expected to be made official on Monday.