Roger Martinez "I haven't been given an opportunity to compete in America"
The Colombian striker talked about his current situation in America where he feels he is not taken into consideration by manager Miguel Herrera.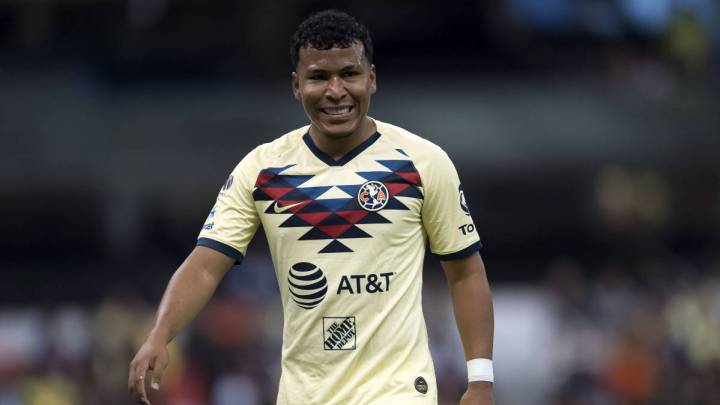 There is a tense relationship between Roger Martinez and former club America. The Colombian striker feels he has not been given an opportunity to prove himself in the field so it all indicates that this will be his last semester with America.
"It is a very complicated situation and I have always stayed away from the press to avoid any sort of conflicts with my team. My contract with America ends in three and a half years, I have been practicing hard but the coach has not given me minutos to play so I can compete with my teammates," said Martinez in an interview with Fox Sports.
"I do not know what Miguel Herrera or the team has decided but I am not injured, my physical condition is excellent, so I think it is not fair because we all train hard to play each weekend whether or not I start or come off the bench. So I do not know what the club has decided."
Martinez denied transfer request
Roger Martinez stated that he did not request to be transferred since arriving to America in 2018 so he apologized if that rumor angered the fans or the bosses at the club.
"It was rumored that I wanted to leave but that is not true. I did declare that if there was a team in Europe that wanted me I would consider leaving but maybe that's why there is a misunderstanding. If someone at the club or the fans interpreted what I said as me asking to be transfered I apologize, I want to stay in this great team. I repeat I only said that if an offer from Europe came, America should analyze it and decide what is best for everyone."
"I am a person that does not like controversy and that is why I never declared anything before. I decided to wait for the right moment and the only way a player can show he is happy is practicing hard which is what I am doing."
He talked about Miguel Herrera
Roger Martinez said that his relationship with Miguel Herrera is very good and he does not have a problem with him, "I have always said that Miguel and I have a good relationship, I appreciate him a lot, my son is Mexican and I feel comfortable in this country."
About the MLS
Finally the Colombian striker talked about the rumors of him playing for a team in the MLS and he said he would like to play in the league at some point in his career. "Inter Miami has a great project going on and I would like to play in the Major League Soccer. The thing is that I received an offer from them but there was never a formal contract for me to sign or agree to the terms. People should be aware that I do not want to leave and that I want to stay with America."