Casillas reveals what he said to Sergio Ramos after Real Madrid won La Décima in Lisbon
The former Real Madrid goalkeeper opened up about which team he would have liked to have played for, his favourite Champions League triumph and other secrets.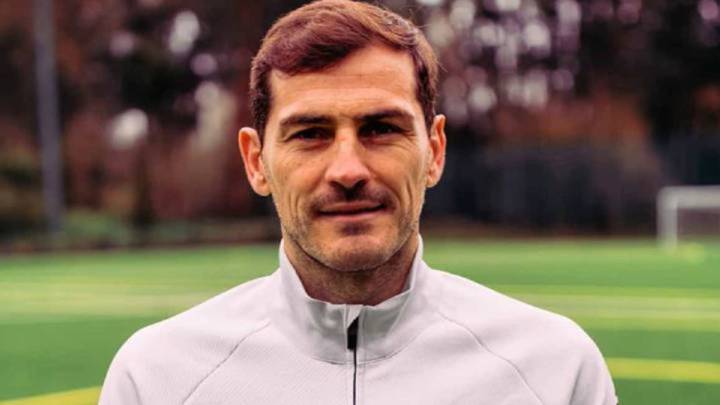 Iker Casillas took part in an online chat with fans in #unahoraconiker on Twitter, in which he responded to all manner of questions. He let slip a few secrets, such as his wish to play in England before retiring or given the choice of any Real Madrid team in history, he would have loved to have played for the 1980s Quinta del Buitre side. Today, is exactly 20 years since he made his full international debt, in a friendly against Sweden.
"If I could choose, I would like to have played with the Quinta del Buitre side. Everyone remembers those years with the famous comebacks and everything else. I was only a young kid. But even so, I've got my memories," Iker replied to one fan.
La Décima. "For me, finally winning it was a relief. I felt very happy for the fans. I suppose suffering for so long to win it, gave it a special flavour. We'd gone through a few tough years in Europe and at last we were able to achieve such an important success".

What did you say to Sergio Ramos after the final in Lisbon? "You're the f****** boss and will always be the player who delivered LA DÉCIMA!!. Then I gave him a kiss".
Best year between the sticks. "Funnily enough, one of my best seasons was one in which I didn't actually play that much - 2013-14. In general and in spite of my mistake in the Champions League final, I felt good in the 24 games I played - even though I was playing less than I had been".
An anecdote. "At first, when I first started playing, I felt a bit uncomfortable about shouting orders to my team mates but that's something which i absolutely essential for every goalkeeper - giving instructions from the back - from our position, you see the whole of the pitch. But I struggled to lose mu inhibitions... My team mates helped me a lot. They told me to shout at them and it didn't matter who I was shouting at".
Going into coaching. "There's a chance that I might try it although I have never really seen myself being a coach but you never know. I've had team mates who were totally against the idea and yet that's exactly where they ended up. Some didn't see themselves working as TV commentators but they have done it".
Best memory with Porto. "Winning the league in 2017-18. We spent two weeks celebrating it and the city and fans really enjoyed that moment".
The fans feelings towards you. "I don't have any complaints at all. I've always felt the affection of a lot of people. If someone hasn't liked the way I have done some things in the past, I'm very sorry. I can't please everyone".
Debut with Spain. "I've got so many memories of that. Arriving at the stadium, the camaras following me... It was a really nice moment. This was my dream and here I was and it was coming true. I'd had a good year and Camacho took a chance on me for Euro 2000.
A Spanish player who deserved to win the Ballon d'Or. "Raúl, Sergio Ramos, Iniesta, Xavi..."
The three best players in Real Madrid history. "I couldn't name three but two of them would be Don Alfredo Di Stefano y Cristiano".
Favourite Champions League final. "The 2000 final, of course. It was my first Champions League triumph (Madrid beat Valencia 3-0 in Paris)".
The best moment of your career. "My debut in September 1999. For me, that was where it all started".
Playing in another league: "I would have liked to have played in England, although 20 years ago the Italian league was tough too".