The US surpasses 2.5 million coronavirus cases
The United States has more than 2.5 million diagnosed cases, at least 125,768 deaths and seven states hit record highs for new coronavirus cases.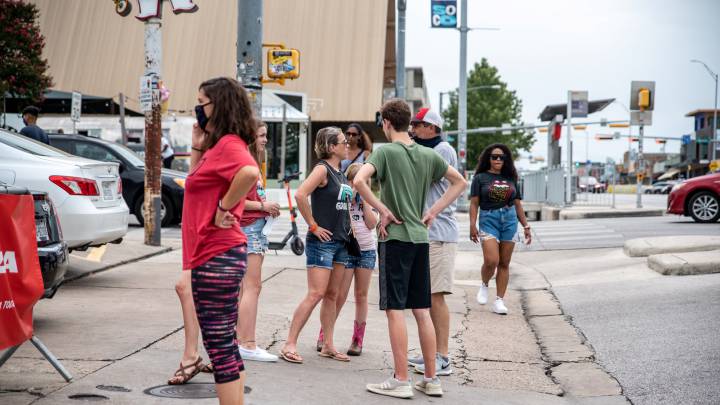 Over 10 million people in the world have tested positive for Covid-19 and the United States has been the epicenter of the pandemic since April and has failed to control the virus since then. The numbers do not favor the U.S. because as of Saturday 27 June they surpassed the 2.5 million coronavirus cases according to Johns Hopkins University.
**Follow all the latest coronavirus news in the US on our live blog**
By the end of Saturday there were a total of 2,500,419 confirmed cases of coronavirus in the United States and they also reached a record-high number of new infections in 24 hours with 43,121. This has been a terrible week for the U.S. which has seen a spike in new cases for four consecutive days.
According to local media in the U.S. 31 of the 50 states have reported an increase of new confirmed cases and those numbers are higher than they were two weeks ago. The states who have most failed to control the coronavirus in the last week are California, Arizona, Florida and Texas.
Health experts don't agree with Trump's decision
President Donald Trump has been pushing the governors from all 50 states to reopen the economy as early as late April amid the coronavirus pandemic. That decision didn't sit well with health experts and even the head of the White House task force, Dr. Anthony Fauci, said that reopening the economy too soon could cause a second wave.
During Friday's briefing, the White House task force also urged millennials to get tested, even if they are asymptomatic. Health officials in the U.S. estimate the true number of cases is likely to be 10 times higher than the reported figure due to the lack of people taking the test.