Coronavirus USA: what will happen to foreign student visas?
Several universities want the courts to protect foreign students that are taking online classes after Trump said he was ordering a review of tax-exempt status.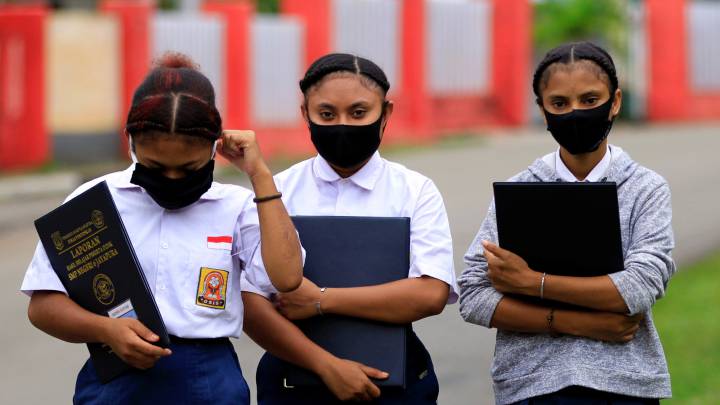 Donald Trump's administration is once again attacking non-Americans living in the United States. First he tried to cancel DACA but he didn't succeed. Now he is going after international students because on Monday the US Immigration and Customs Enforcement announced that it would remove the visa of foreign students.
This new plan would target students from countries like India, China and Brazil so Harvard University and the Massachusetts Institute of Technology decided to file a lawsuit to block this decision. Other big Universities are uniting to fight back.
Too many Universities and School Systems are about Radical Left Indoctrination, not Education. Therefore, I am telling the Treasury Department to re-examine their Tax-Exempt Status...

— Donald J. Trump (@realDonaldTrump) July 10, 2020
"We will pursue this case vigorously so that our international students - and international students at institutions across the country - can continue their studies without the threat of deportation," Harvard's president Lawrence S Bacow said in a statement.
Asian students would be most affected
ICE did some research that showed nearly 80% of all international students in the United States are from Asia. Due to the coronavirus pandemic all of these foreign students have been continuing their studies online but if Trump's administration succeeds they will have to terminate their studies.
"Shame on the Trump Administration for risking not only the education opportunities for students who earned the chance to go to college, but now their health and well-being as well," California Attorney General Xavier Becerra said Thursday.