443 athletes have graduated from Aspire in 13 years
Doha based Aspire Academy is a sports academy based in the Aspire Zone and was founded in 2004 with the goal to scout and help develop Qatari athletes, whilst also providing them with secondary school education.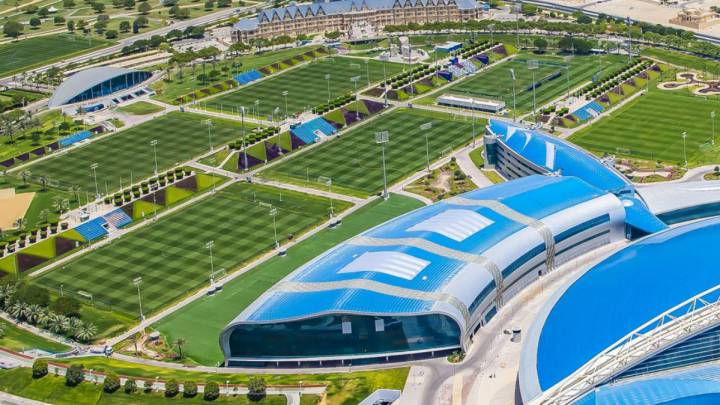 Qatar's Aspire Academy, part of the Aspire Zone has been making its mark since the first group of students graduated in 2008 going on to establish careers in the Qatar domestic football league. Four years after opening its doors in 2004 the Academy has produced graduates who have triumphed winning the AFC Champions League along with the AFC U-19 championship with Olympic champion Mutaz Essa Barshim winner Olympic silver in Rio de Janero 2016 one of the more heralded graduates.
Since 2004, 13 groups of athletes have graduated from various sporting disciplines with 2020 boasting the highest number of graduates with 42, this included: 17 football players, two referees, 14 track and field athletes, two squash players, two table tennis players, three archers and one fencer.
👨🏽‍🎓🎓 Despite difficult times, #AspireAcademy's 13th batch is well prepared to face impossible odds.

— Aspire Academy 🇶🇦 🏠 أكاديمية أسباير (@Aspire_Academy) July 27, 2020
443 total

Aspire graduates already total 443 and officials are confident that this tally will be added to over the forthcoming years as year after year the academy continues to demonstrate its distinction at a local and global level.
In addition to achieving sporting excellence each graduate has also advanced academically being afforded the opportunity to subsequently register at local and international universities. The academy offers some of the finest human resources to help students find their potential tapping into global expertise and searching for the best in sports development strategies.