Al-Nassr and Persepolis an eagerly-awaited clash between two giants
Both Al-Nassr and Persepolis are facing off on Saturday with both teams seeking to prove their eligibility to be crowned Asian Champion this year.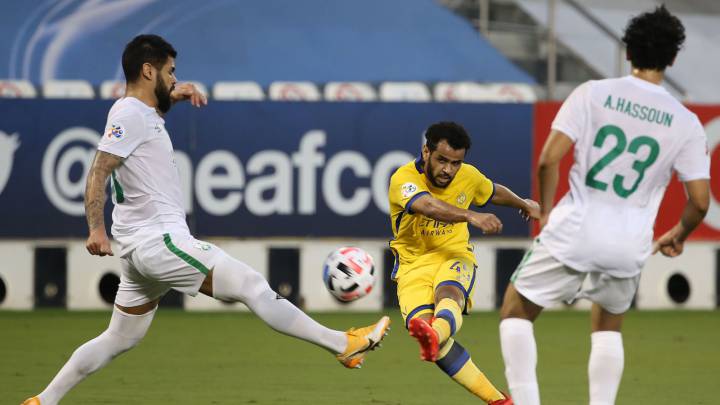 Saudi Arabian Al-Nassr and Persepolis of Iran are going head-to-head on Saturday at Jassem Bin Hamad stadium in the Qatari capital Doha after both teams managed to secure the two spots reserved for the western zone over Al-Ahly and Pakhtakor.
Al-Nassr, the runner-up of the 1995 competition is dreaming of winning their first title as the Saudi giant has never gone this far in the tournament since its system was amended in 2003.
Al-Nassr qualified to the round of 16 as the top of their group before beating their two domestic rivals Al-Taawon and Al-Ahly 1-0 and 2-0 in the round of 16 and the quarter-final respectively.
Persepolis on the other hand qualified to top the standings of their group too. They managed to snatch a tough and late 1-0 win over Al-Sadd in the round of 16, before knocking off Uzbekistani Pakhtakor in the quarter-final.
Due to the Covid-19 pandemic, all western zone games are being held in the health "bubble" of Doha with the winner from Saturday's game set to face the finalist which qualifies from the eastern zone competitions.
Players to watch:
Al-Nassr could reinforce their squad for this year's competition with some players who have delivered brilliant performances including the Moroccan forward Abderrazak Hamdallah who has visited the opponents' net 6 times so far and is the top scorer of the tournament.
Al-Nassr's squad also includes other key players whose existence paved the way for the team to get this far such as Gonzalo Martinez, Maicon, and Sultan Al-Ghannam.
As for Persepolis, the team's performance has been significantly improving since the competition was resumed, as they only conceded one loss and a goal from a penalty kick.
The Iranian team's squad comprises some high-level players like the Iraqi midfielder Bashar Rasan who -among players of both teams- has the most completed passes in the opponents' half of the pitch with 246 successful passes.
Saturday's game, that many people are expecting will live up to the occasion, will be refereed by Singaporean Muhammad Taqi.