Second stimulus check: why are economists calling for a new payment?
A replacement for the CARES Act is long overdue and research from the Economy Security Project calls for another round of $1,200 Economic Impact Payments.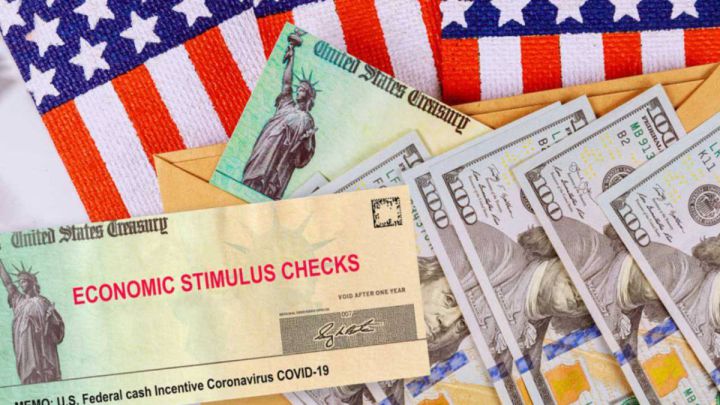 An open letter from over 100 economic and financial experts has called for lawmakers to work together to pass another stimulus bill to help Americans cope with what is expected to be a tough winter. Not since the CARES Act was signed into law on 27 March has a large-scale package been agreed between the Democrat-held House of Representative and the Republican-led Congress.
Congress not yet having passed another stimulus bill is leaving tens of millions of people in severe and brutal economic despair. Many. have. no. food. This will go down in American history as cruelty on par with some of our worst mistakes. #Directcashrelief

— Marianne Williamson (@marwilliamson) November 20, 2020
The group of 127 experts includes Jason Furman, a top economist in the Obama administration, and Alan Blinder, who served as vice-chairman on the Federal Reserve board. The initiative is led by the Economy Security Project which is aimed at helping low-income Americans become more secure. They argue that providing another two rounds of the $1,200 stimulus checks that were included in the CARES Act is essential to prevent millions slipping into poverty.
What does the letter say?
Research from the Economy Security Project has found that at least half of all American families have had their household income hit by the pandemic, and the open letter sets out a number of ways to limit the damage. They use the examples of the 2009 post-crash stimulus bill and the CARES Act to show that stimulus can help boost the economy during recession. The letter calls on lawmakers to agree a new bill as quickly as possible:
"We urge policymakers to use all the tools at their disposal to revitalize the economy, including direct cash payments, which are one of the quickest, most equitable and most effective ways to get families and the economy back on track."
It continues:
"Recurring direct payments will help families meet basic needs, boost state and local economies, and speed the recovery, and should be paired with other valuable programs like unemployment benefits, aid to state and local governments, stronger SNAP benefits, robust child care funding and more."
"It is unconscionable to cut off money to the hardest hit." @Claudia_Sahm was one of 125 economists who signed our letter urging Congress to act to get stimulus checks in people's hands before the holidays. pic.twitter.com/IATfafQY7R

— Economic Security Project (@EconomicSecProj) November 23, 2020
Will a new stimulus bill be agreed before Christmas?
Lawmakers are currently on a break for Thanksgiving after a fractious election and will only return for another three weeks before the end of the year. With such little time it is difficult to see how a deal, which has proved impossible for months, could be agreed before Christmas.
Right now, Congress should come together and pass a COVID relief package like the HEROES Act that the House passed six months ago. Once we shut down the virus and deliver economic relief to workers and businesses, then we can build back better than ever before.

— Joe Biden (@JoeBiden) November 16, 2020
However there is certainly a desire to see another package passed, led by President-elect Joe Biden. On Monday he tweeted: "Right now, Congress should come together and pass a COVID relief package like the HEROES Act that the House passed six months ago."
The HEROES Act, which will cost in excess of $3 trillion, was passed through the House back in May but has been roundly rejected by the Republicans in the Upper House. Senate Majority Leader Mitch McConnell is determined to stick to the two $500 billion "skinny" bills that he has proposed in recent months, neither of which includes a second round of stimulus checks.