Unemployment benefits in New York: how to claim weekly payment
A January boost to New York unemployment benefits brought stability in jobless support to those who continue to work part-time. Here's how to apply for weekly benefit.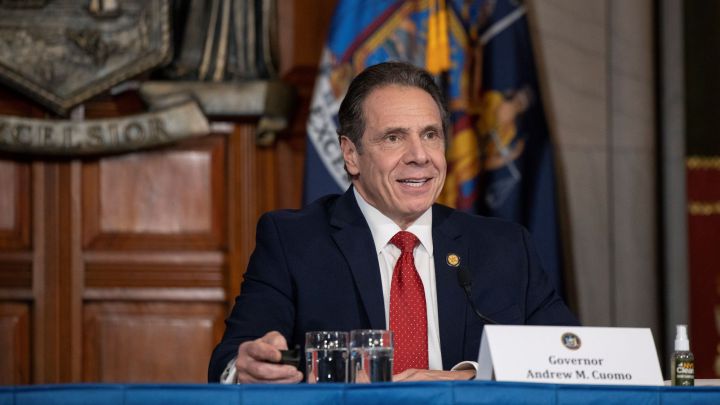 Since March 2020, New York State has distributed over $62 billion in unemployment benefits to 4 million New Yorkers. This amounts to more than would typically be given out in 29 years. This figure includes over $1 billion paid during the week of January 4, 2021 to New Yorkers through newly-extended federal unemployment programs.
Then in January, New York's Governor Andrew Cuomo announced as part of his 2021 State of the State a proposal to boost partial Unemployment Insurance benefits to New Yorkers who return to work part-time. The plan ensures unemployed New Yorkers who accept part-time work are not penalised, as the calculation of their partial unemployment benefits would be based on the hours they actually work, rather than the number of days they work in a given week.
How to apply for New York weekly unemployment benefit
Enter your NY.gov username and password
Click the "Unemployment Services" button on the My Online Services page
Click "Certify to Claim Your Weekly Benefits Here" and follow the instructions
Note: If you have a service that makes your internet address anonymous, please turn it off when claiming weekly benefits. Otherwise, your certification may be blocked.
What do I need to sign up for New York unemployment benefit?
You will need an NY.gov ID to sign up for an online account. If you already have an NY.gov ID username and password, you can use it for our system. If you do not have an NY.gov ID, follow the instructions on their website to create one.
If you have difficulties with NY.gov ID, call the Contact Center at 800-833-3000 from 8:30 a.m. to 4:30 p.m. Monday to Friday.
How to create your NY.gov account
Choose the "Create NY.gov Account" button at the left of this page and follow the directions.
To create a new NY.gov account, you will be asked for some personal information, including:
An email address you use regularly and one that you do not share with anyone else. For example, you cannot use your husband or wife's email address; you must have your own. This is very important, because the system allows only one NY.gov account linked to a particular email address.
First name and last name: please be aware that you will not be able to change the name you enter, so please enter your correct, legal name.
If you completed an application for Unemployment Insurance on the phone with the Telephone Claims Center, please wait at least one business day before creating your NY.gov ID.
Still stuck?
The labor department have made some short, illustrated step-by-step instructions:
You do not have an NY.gov ID, and you have no previous or current Unemployment Insurance claim.
You have a completed initial Unemployment Insurance claim on file, and you do not have an NY.gov ID.