El Clásico: when can El Clásico be played at the Santiago Bernabéu?
Real Madrid take on Barcelona in the second Clásico of the season at the Estadio Alfredo Di Stéfano on Saturday, but when will the fixture take place at the Santiago Bernabéu?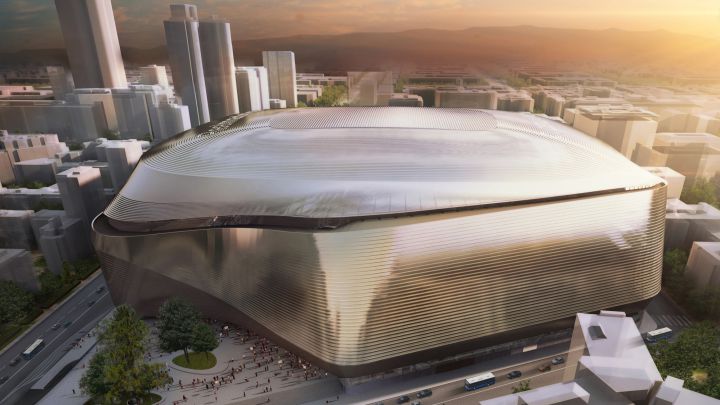 Jurgen Klopp wasn't happy when he arrived in Madrid to take on Real Madrid at the Estadio Alfredo Di Stéfano during the week and he certainly wasn't happy leaving either after his side lost 3-1 thanks to a brace from Vinicius Junior and a goal from Marco Asensio. The stadium was described as a "training ground" by the German coach before the quarter-final clash.

Alfredo Di Stéfano
Madrid's second ground, the Estadio Alfredo Di Stéfano, named after the club legend who played for Los Blancos in the 1950s and 60s, has been Madrid's home since the end of the 2019/20 campaign. Zidane's men have had some good evenings in the venue so far, lifting the LaLiga trophy last summer as well as experiencing some impressive Champions League performances, including victories over Atalanta and Liverpool.
Santiago Bernabéu stadium
The reason Liverpool played Real Madrid at the 6,000 capacity stadium north of the Spanish capital is due to the redevelopment of the Santiago Bernabéu stadium. The construction project started just over a year ago, with work set to continue right through 2021 and into 2022.
The venue will host the second El Clásico of the season, as Madrid take on Barcelona in a second in the table versus third in the table battle. Atlético Madrid currently sit top of LaLiga, one point ahead of Barça in second and three points ahead of cross-city rivals Madrid.
Atlético's brand new Wanda Metropolitano stadium holds more than 10 times the capacity of the Alfredo Di Stéfano, however without any fans in stadiums as a result of the coronavirus pandemic, teams haven't been able to rely on their 12th man for motivation this season, something that many argue is advantageous to away sides.
Koeman looks for first Clásico win
It remains to be seen whether Ronald Koeman's men can turn things around having lost the first Clásico of the season, when Madrid won 3-1 at Camp Nou.
Koeman has got Messi back on track after a shaky start to the season. Messi wanted Koeman and Barça to prove that winning titles was possible again. The form of Ousmane Dembélé, a more mature Frenkie de Jong and the magnificent Pedri will boost Koeman's chances of staying on for another season under new club president Joan Laporta.
Madrid aim for consecutive LaLiga titles

A packed Santiago Bernabéu stadium with 80,000 seats beats a 6,000 crowd, however fans of Madrid won't mind if they can retain the title again this year.
Real Madrid are aiming to open their new stadium in October 2022, The total cost of the arena is €525 million, for which Madrid took out a loan of €575 million which they will start paying back from June 2023, with annual installments of €29.5 million until 2049. When it is completely paid off, remodelling their stadium will have cost Madrid almost €800 million.
The next Clásico to take place in the Santiago Bernabéu will be in the 2022/23 season. Barcelona have some good memories of the venue and Madrid will be looking forward to returning home to Chamartín for the forseeable future.