Ramos' former agent: "You don't mess around with Real Madrid..."
Pedro Bravo, who took Ramos to Madrid in 2005, now president of the Spanish Football Agents Association gave his thoughts on the player's exit.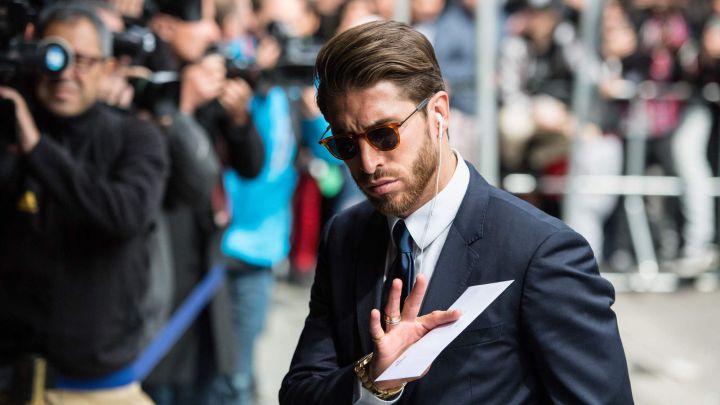 Pedro Bravo, the agent who was responsible for taking Sergio Ramos to Real Madrid in September 2005, was the latest to air an opinion on the player's disassociation with Madrid after coming to the end of his contract. Bravo, who is now president of the Spanish Football Agents' Association, handled Ramos' transfer from Sevilla to Madrid almost 16 years ago. Los Blancos paid 27 million euros for the teenager, the figure stated in his buy-out clause, but the operation was treated as an approved transaction as a means of avoiding paying taxes relating to a unilateral termination clause.
Madrid disrespected
"The person who took Sergio Ramos to Real Madrid 16 years ago would never have allowed him to have left the club in the manner he did because there would not have been so much tension during negotiations, or emotional blackmail, leaks to the media, or an expiry date. Instead, there would have been dialogue and professionalism. You do not mess around with Real Madrid!" Pedro Bravo wrote in a tweet.
Quien trajo a Sergio Ramos al Real Madrid hace (16) años jamás habría permitido que saliera como lo ha hecho porque nunca habría habido tanta tensión en las negociaciones, chantajes, filtraciones, ni caducidad sino diálogo y profesionalidad. Al Real Madrid no se le ningunea ¡!

— Pedro Bravo (@PedroBravoJ) June 18, 2021
Sergio Ramos bid farewell to Real Madrid on Thursday in an emotional press conference during which he justified his departure by arguing that when he accepted Madrid's offer (a one-year extension with a 10% cut in pay), the offer had been withdrawn without his knowledge. It reached that point because Real Madrid and the player had played out a cold war over the past 18 months with both sides using the media to try and outfox the other. Ramos brought to an end a hugely successful spell at Madrid in which he won 22 trophies in 16 seasons. He joined the club aged 19 and leaves aged 35.