SOCCER | REAL MADRID
How much money will Mbappé make at Real Madrid and how much did he earn at PSG?
The France international would earn more in the Spanish capital than in Paris and would move firmly into the top tier, something he hasn't achieved at PSG.
If Kylian Mbappé finally signs for Real Madrid, the French international would have a hugely higher salary than he has today at Paris Saint-Germain. The striker is currently the third highest-paid player in the Parisien squad, earning a not-too-shabby €2 million-plus per month. A cool €25.1 million gross per year.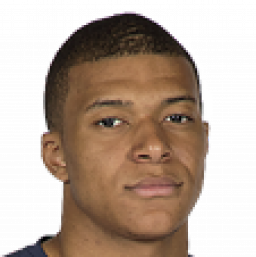 Mbappé moves to top table with Real Madrid move
This salary is significantly lower than that of Neymar, who pulls in €3.06 million gross per month, €36.72 million per season. Even the most recent attempt by Al-Khelaïfi to get him to renew in Paris still had Mbappé some way behind both Neymar and new signing Messi.
Related news:
In the event that he was to join Real Madrid, Mbappé would move onto a whopping €43 million gross per season, which, given the Spanish tax rates, would see him clear €25 million net. That's around €11 million more each year that he would have in his exceptionally deep pockets, annually and would place him as the highest-paid player in the Real Madrid squad.