PANDEMIC UNEMPLOYMENT ASSISTENCE
Unemployment benefits in California: who can get them back after being denied?
The California EDD announced around 100,000 people who had been denied PUA benefits may be eligible to get those payments under expanded eligibility rules.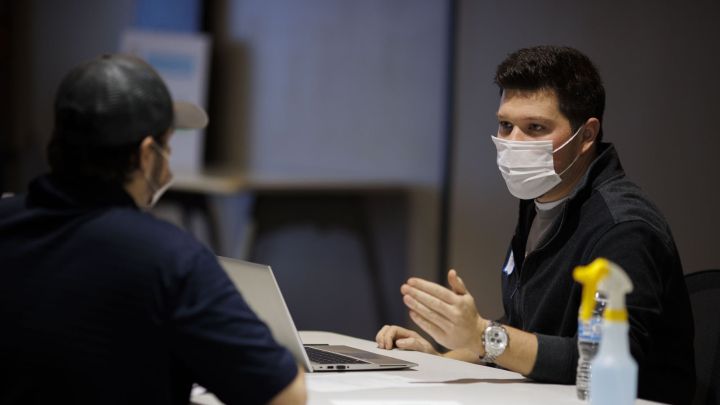 Around 100,000 Californians who were previously denied unemployment benefits through the federal Pandemic Unemployment Assistance (PUA) program may now be retroactively eligible. The California Employment Development Department (EDD) announced expanded eligibility for the PUA program whereby those workers could potentially obtain those weeks of benefits not received.
In the same announcement the EDD reminded workers that apply and those who already received PUA benefits need to meet the proof of self-employment or employment work history requirement. Failure to do so on time could result in claimants having to return the money they received while out of work. In both instances the agency will be contacting those affected.
Expanded eligibility rules to retroactively claim PUA benefits
The federal Pandemic Unemployment Assistance (PUA) program provided unemployment compensation to workers not normally covered by states' regular unemployment insurance programs. This included the self-employed, gig workers and independent contractors as well as those who couldn't work due covid-19 illness or impacts on them related to covid-19. In California the program financially helped around 2.9 million residents who lost work during the pandemic until it expired in early September.
The EDD updated its list adding three reasons under which workers could claim PUA benefits due to federal rules that expanded eligibility. People who refused to work for an employer that violated covid-19 safety standards, those laid off or had hours reduced as a direct result of covid-19, or school employees whose usual work schedule was affected by covid-19 may all now be eligible to retroactively claim weeks of benefits that were denied to them.
Worker who refused to work in unsafe conditions
Workers can seek retroactive PUA benefits who were denied PUA benefits because they refused to work at a worksite that was not in compliance with local, state, or national health and safety standards directly related to covid-19. According to EDD "This includes, but is not limited to, those related to facial mask wearing, physical distancing measures, or the provision of personal protective equipment consistent with public health guidelines."
Workers who were laid off or with reduced hours as a direct result of covid-19
Individuals may now self-certify eligibility, if they were laid off because the place of employment was partially closed, even if it was only temporarily, or that they had experienced a reduction in hours. And not just because the worker's place of employment was closed.
School employees whose regular work schedule was directly affected by covid-19
Eligibility has been expanded to those who worked for schools and experienced volatility in their work schedule directly related to covid-19 making them partially or fully unemployed. "This includes, but is not limited to, changes in schedules and partial closures," EDD stated.
EDD will be contacting those affected
Everyone who was previously denied, most of whom marked that none of the specific available covid-19 reasons applied to them, will be sent a notice by email, text message and to the UI Online account. EDD has already begun sending notices to claimants that were affected. Those who don't use UI Online or don't respond to the electronic notices will be sent a letter in the post.
EDD recommends that claimants who were denied PUA benefits check their UI Online account. Only those that receive a notification from EDD will be eligible to have their PUA claim reassessed. Those that are now eligible can visit the "PUA Reassessment" section of the UI Online homepage to apply.
You will have to confirm the date your business, employment, or self-employment was first interrupted as a direct result of the pandemic.
Proof of work history requirement
The EDD is also sending recipients that began receiving PUA benefits on or after 27 December 2020 a reminder that they must fulfill the federal requirement to prove self-employment or employment work history. Around 30 percent of PUA recipients still need to provide the required documents to prove their work history, the remainder have done so or are not required.
The notice includes instructions on how to meet the requirement of documenting work history and the deadline by which date recipients must provide the documentation or apply for an extension. PUA claimants can upload the necessary documents to prove their work history through the UI Online page. These can include a tax return, business license, business receipt or invoice for self-employed or for those who worked for an employer a W-2 form or paystub. To see a full list of documents that can be used check the EDD announcement.